The WM John Forster and brethren of St John's Lodge No 2825 held their annual Robbie Burns Night celebration at Blackpool Masonic Hall. But first the brethren attending the lodge meeting witnessed an exemplary first degree ceremony which saw John Todd initiated into Freemasonry by John Forster and the officers of the lodge.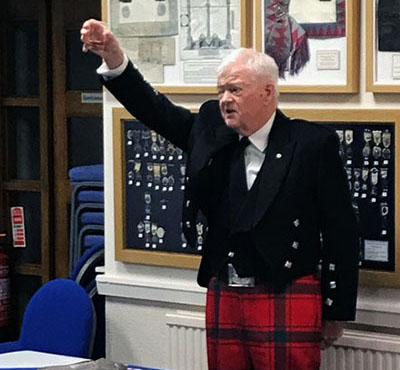 John Todd is a retired public servant and has been interested in Freemasonry for many years but work and family commitments precluded him joining until now. In his speech at the festive board that followed his initiation, John informed the assembled brethren that he had discovered that his great-great grandfather was a prominent Freemason, but in a different Province.
Turning to the lighter side of the evening that followed John's initiation and bringing a little bit of Scotland south of the border for the festive board, the lodge hosted a Robbie Burns themed celebratory dinner. Robbie Burns was born on 25 January 1759 in Alloway and died on 21 July 1796 in Dumfries and St John's' festivities commenced with the Selkirk Grace given by Mark Brown, delivered in his best Billy Connolly Scottish accent.
The haggis was paraded into the museum dining room and was then addressed by Robert Young McGown, resplendent in his authentic Scottish attire. The resultant decimated haggis was then served to the guests with its traditional 'tatties and neeps' accompaniments, enhanced by the obligatory addition of a tot of whisky.
Selected poems and readings of Robbie Burns were delivered by lodge members and guests between the courses, interspersed with many recollections of evenings shared with the members of Lodge Hamilton No 233 in Scotland.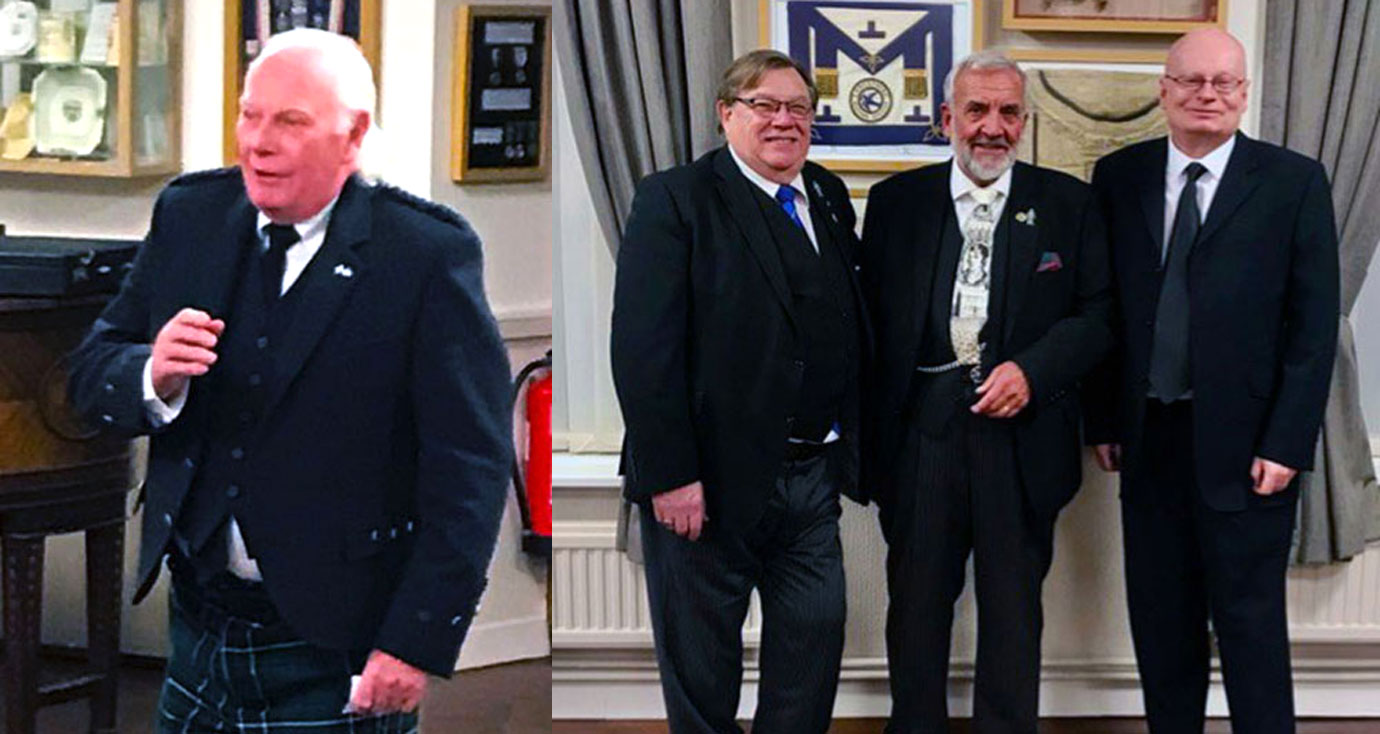 The evening ended with a rousing rendition of 'Auld Lang Syne' with everyone linking arms in unison. Judging by the amount of whisky consumed, this served to help keep the brethren in a perpendicular state until taxis were sent for and everyone retired to their beds, reminiscing on happy days gone by.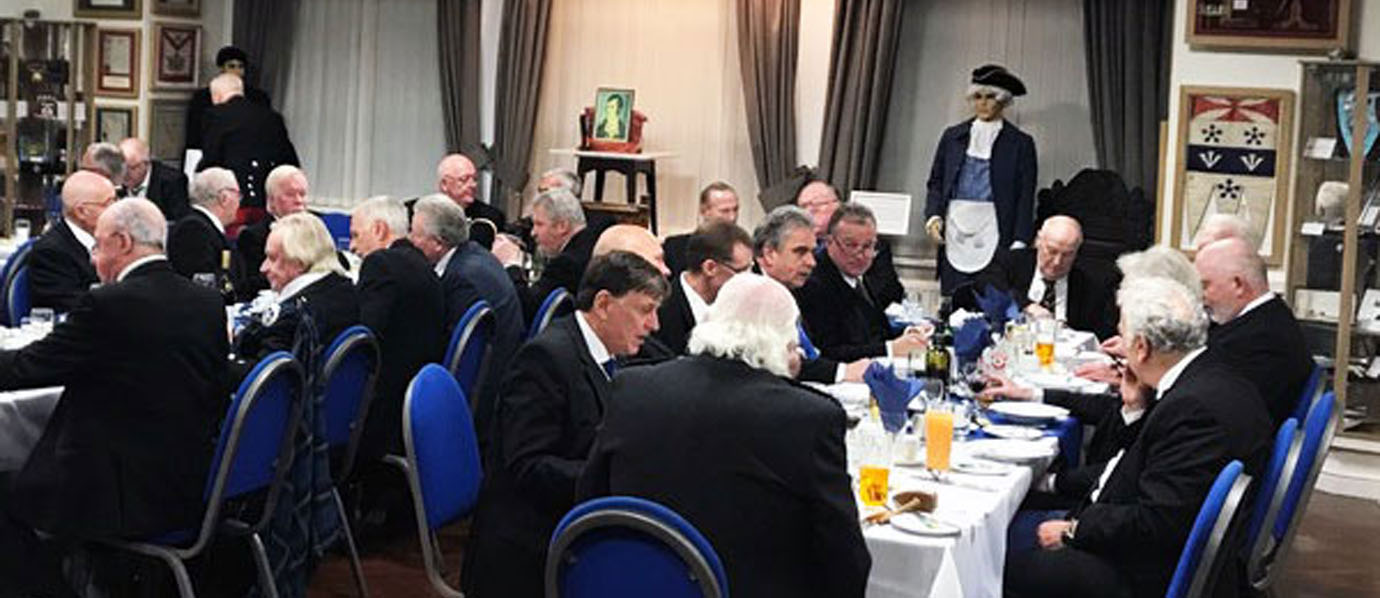 Story and photographs by Gordon Ivett.