The clouds made way for bright sunshine just before the start of the Remembrance Sunday Parade on The Promenade at St Annes-On-Sea.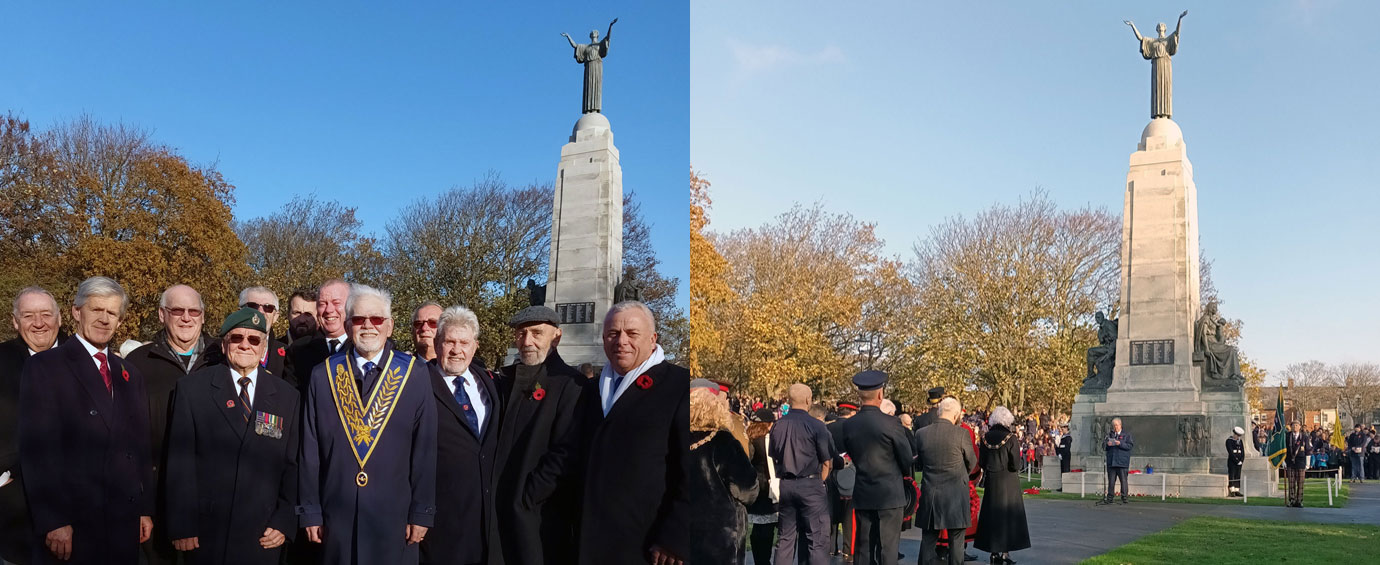 Towards the rear of the Parade stood a goodly number of 12 local Freemasons representing South Fylde Craft, Chapter and Mark Masons; all waiting for the brass band to initiate the short walk to Ashton Gardens and the beautiful Victory Cenotaph.
The service is always well attended by civic leaders, emergency services, military organisations, religious orders and numerous voluntary and youth groups. We were pleased to be joined by representatives of Pro Patria Lodge No 9952 and Mark Masons who laid their own poppy wreaths at the base of The Cenotaph.