ABOUT MAGIC - Masonic Action Group In the Community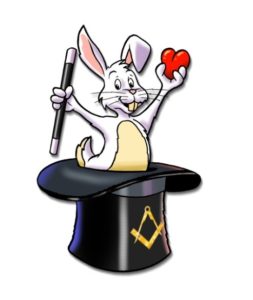 MAGIC was founded in 1994 to assist older Masons and widows in obtaining help when needed by supplying the name of a local tradesman, of good reputation, to undertake repair work, at a fair price for them, when they had a problem.
Domestic emergencies can cause worry; leaking pipes, washing machine faults, storm damage, etc. can be a source of anxiety. Finding a reputable tradesman to effect prompt action can often be the biggest worry. MAGIC provides a service to facilitate a remedy – to put those in need in touch with a person who can help.
The committee is always on the lookout for, and currently requires more tradesmen to volunteer to assist them. All work, of course, is paid for at the going rate – we don't expect tradesmen to work for free when it is their business! MAGIC also provides volunteers to drive or escort people for appointments e.g. to Clatterbridge or Whiston hospitals. Do you have time to assist in this way? If you do please completethe form below to contact us
Fund raising activities such as the sportsman's evening, provide finance to meet running costs including the pager; any residual monies accrued during the year are donated to charity, both Masonic and non-Masonic.
If you think you can help or wish to be involved, please  completethe form below to contact us.
The committee
Chairman: Bryan Henshaw
Vice chairman: Peter Wall
Secretary: Tom Bradfield-Kay
Our contact number is: 07805 982778
Wear your
Stewards
Jewel
with Pride