Southport Masonic Hall was the venue for a small gathering of brethren to witness the lowering of the NHS flag. The flag was originally raised to celebrate the Social Care and Frontline Workers Day on 5 July; this being the date in 1948 when the National Health Service was born.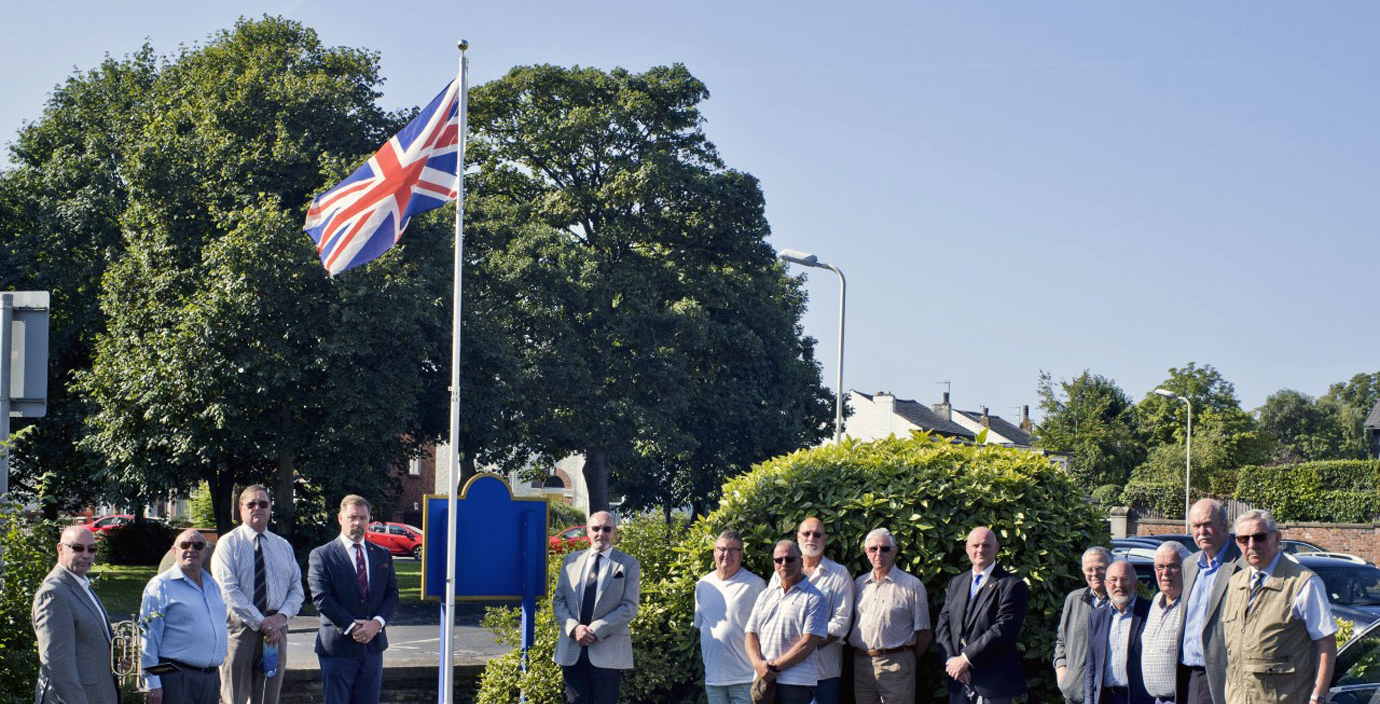 Unfortunately, due to COVID restrictions, the ceremony had to be cancelled. However, there are now no such restrictions. The NHS Flag, a United Grand Lodge initiative, was lowered reverently whilst David Culshaw of Southport Lodge No 4034 played a fine rendition of the 'Last Post' on his cornet. There then followed a minute's silence after which the Union Jack was raised, accompanied by David Culshaw playing Reveille.
The raising and lowering, which involved a telescopic flagpole, was ably executed by Chris Taylor of Thornton Lodge No 8008, assisted by Southport Group Secretary Paul Hardman in the presence of the group chairman Neil Latham and other officers and their ladies. After the short ceremony, all retired to the hall for a welcome drink and some delicious 'bacon butties' supplied by Steve the chef and manageress Julie McGee.
Donations were taken to contribute to the purchase of new beds for visiting parents at the children's ward in Ormskirk Hospital. The sum of £170 was donated on the day with many more donations coming in from lodges, chapters and members alike over the following weeks. The chairman, Neil Latham, would like to thank all who have donated, and will donate, for their very kind support.