Following last year's extremely successful trip to Southport, a return visit by the Liverpool Group Wives and Widows Luncheon Club became inevitable. Southport Masonic Hall was again the venue where on a glorious summer afternoon, the members of Southport Group Ladies Luncheon Club had gathered at Duke Street Masonic Hall for their annual afternoon tea event.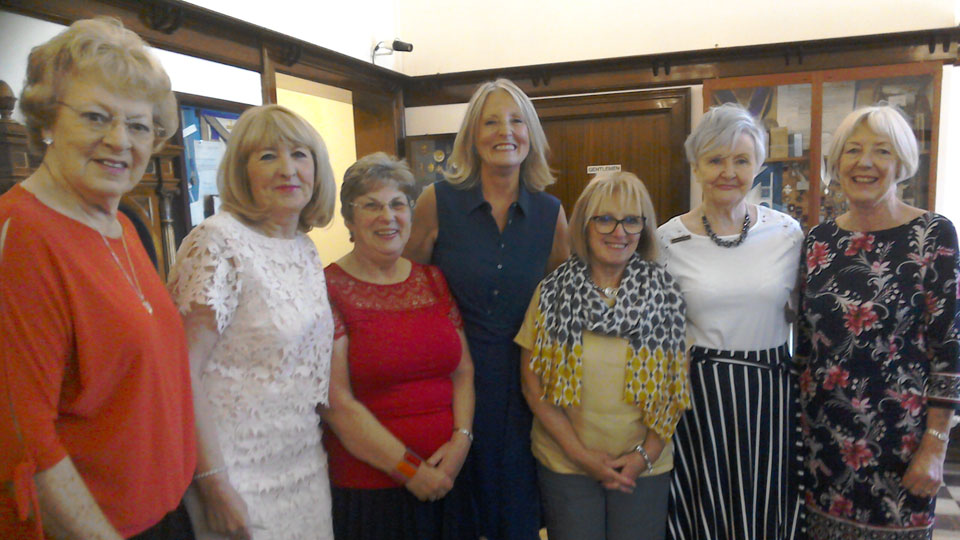 For the second year running this extremely popular occasion was further enhanced by the arrival of the ladies from Liverpool. To begin the event, the ladies consisting of friends both old and new, enjoyed a drinks reception in the bar before moving into the dining room. It was there that the ladies enjoyed a splendid traditional afternoon tea of various sandwiches, cream scones and handmade mini desserts, while the rest of the afternoon was spent chatting, catching up and reminiscing.
It was during the short but nevertheless interesting speeches that Southport Group Ladies Chairman Debbie Matthews said: "I am delighted about how the day has gone. I am particularly pleased to again welcome the Liverpool Group Ladies into our fellowship."
The Secretary of the Liverpool Group Carol Philip commented on how enjoyable the first occasion had been last year and that everyone was so pleased with what turned out to be such a fantastic occasion, it was only natural to want to build upon this success for the future. She also thanked Debbie Matthews, who is a member of both clubs, for arranging the day. Carol pointed out that the Liverpool Ladies meet for lunch from October to May, usually on the Friday at Liverpool Masonic Hall and new members are always welcome.
Following on from the success of last year, it was decided to repeat the occasion. On a splendid sunny afternoon, the Secretary of the Liverpool Luncheon Club, Carol Philip and 21 other ladies boarded a coach at Hope Street Masonic Hall and headed off to Duke Street, Southport.
On arrival they were met by Debbie Matthews and other committee members. Debbie is also a mem-ber of the Liverpool Luncheon Club. The ladies enjoyed catching up with friends old and new at the drink's reception. Everyone then moved into the main dining room to enjoy a fantastic afternoon tea.
Debbie thanked everyone for their attendance, particularly the visiting ladies from Liverpool. She re-marked that a total of 74 ladies were present. She went on to especially thank the committee members for assisting to organise the event together with hall manager Julie McGhee and the hall caterers, for their hard work and efforts.
In response, Carol thanked the Southport ladies for hosting the day, adding: "I wonder what next summer might bring us"! After many 'long goodbyes', all the ladies made their way home following a great day and looking forward to next season's fine dining experience.
Ladies Luncheon Clubs are a social occasion, giving an opportunity to enjoy lunch in a relaxed friendly environment. A key aim for them is to assist in alleviating feelings of isolation and loneliness, especially for widows within the group. If you would like more information about joining a Luncheon Club, or if you know someone who might benefit from membership, please contact the Liverpool or Southport Group Chairman.