Freemasonry in Southport has been flourishing for over 150 years in its various locations, one of which was the Masons Arms in Anchor Street. It isn't certain which came first the name or the Freemasons but in 1956 they purchased an old Methodist Church in Duke Street, Southport.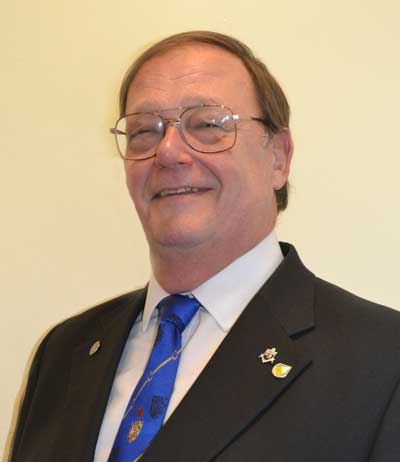 The building was then turned it into the Masonic Hall and Southport Masons have been there ever since. For those who have never been there it is very grand building that is home for 23 lodges and nine chapters. However, a building of that nature requires a lot of money for its upkeep.
In 2004 the Southport Masonic Hall Foundation was founded by Trevor Rimmer who is proud to report that it has raised £501,340. This was announced at its recent hall committee meeting. The chairman of the committee Jim Stanley was rightly proud of this figure and said that there were a few people he had to thank. Firstly, the Foundation was greatly indebted to legacies from the wills of Ray Jeffs, Ken Goodhall and John Hartley, who all helped to raise this wonderful amount.
Jim says that the Foundation has been fortunate during this period to enjoy the services of treasurer Neil Latham, who has kept a trained eye on the accounts and expenses. Neil has recently resigned as treasurer due to his new position as Vice Chairman of Southport Group.
Jim added that he would also like to acknowledge the work done by Colin Jenkins who was on the original committee and spent so much time negotiating with the contractors at the hall.
Whilst thanking all members of the committee past and present, Jim would like to thank Trevor Rimmer the founding chairman, for his inspirational and dynamic leadership in the early years. Quite simply, without Trevor and the management structures he put in place there would not be a foundation as we know it today.
The monies come from voluntary donations from lodges chapters and other Masonic Orders, as well as individual gifts. A major donator has been the 350 club which has given over the years nearly £32,000 to the Foundation.
All the monies received have been spent on the maintenance, upkeep, repair and improvement of the Grade II listed building.
Jim said he would like to thank all the members of the Southport Group for their support over the years and he is looking forward to announcing the figure reaching a £1,000,000!!