The Provincial Grand Master has asked that the brethren in West Lancashire, to the best of their ability, to get behind his appeal to help the food banks in the Province.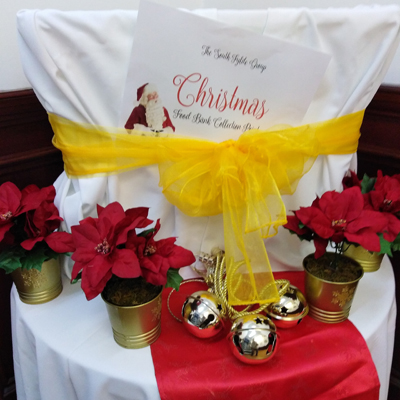 For the past few years, in the South Fylde, the lodges have supported The Blackpool Care and Share Food Bank. Dave McKee, the South Fylde Group Charity Steward and his wife Paula, on numerous occasions, have organized and delivered the donations on behalf of the group.
Now it's a Provincial appeal. Each one of the 19 groups in the Province is taking part and supporting their local food banks. To kick start the appeal the West Lancashire Freemasons' Charity, WLFC, have donated £260 to each group to buy items.
The food bank appeal invites brethren to donate one item a day for the 30 days in November which would benefit Blackpool Care and Share. Donations are not limited to non-perishable food. Non-food items can be donated such as toiletries, sanitary products and Christmassy items such as toys for children. This is an opportunity to contribute to the local community.
Donations can be collected by emailing one the administrators below.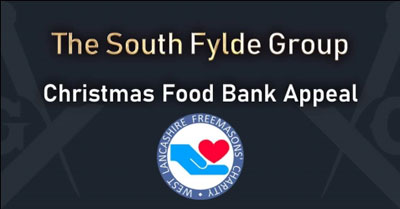 John Robbie Porter, southfyldegroupchair@gmail.com
David Barr, southfyldegroupvchair@gmail.com
Ben Gorry, southfyldegroupsec@gmail.com
David McKee, davemckee@btinternet.com
Addresses will be clustered according to location and the information passed on to a collector who will collect items in a socially distant manor.
Donations will be collected over the three weekends of 21 November, 28 November and 5 December. To adhere to current regulations, it is suggested that the donations be left outside the house once advised by a collector of the pick up time.
Donations will be delivered to the Food Bank week commencing 7 December. Let's make the Food Bank Appeal a success!