Members and visitors to Makerfield Lodge No 2155 gathered to celebrate the lodge's installation of its new master, Pete Beswick.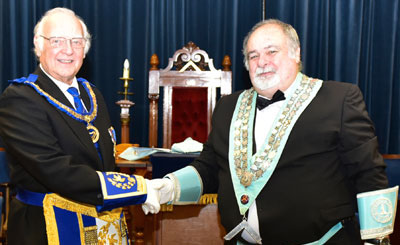 Pete's first interest in Freemasonry was aroused in 1987, but it wasn't until late 2005 that he took the plunge, and with the support of friends he joined Monton Progress Lodge No 6361, during his time there he attained the chair of King Solomon and was an avid visitor, attending lodges in England, Scotland, Wales and Northern Ireland. On one memorable occasion, dining with the Metropolitan Provincial Grand Master at a centenary celebration.
After an unfortunate series of family bereavements, Pete joined Makerfield Lodge in 2013, he is an active member of the lodge enjoying all the offices on route to the chair and actively representing the lodge as a Director of Leigh Masonic Hall Ltd. He describes the Makerfield Lodge as a perfect fit.
Assistant Provincial Grand Master David Ogden along with other grand officers and Provincial grand officers commented that Pete had a wonderful ceremony, was excellently installed by Colin Thorne with supporting roles carried out by lodge members in the typically superb Makerfield Lodge way.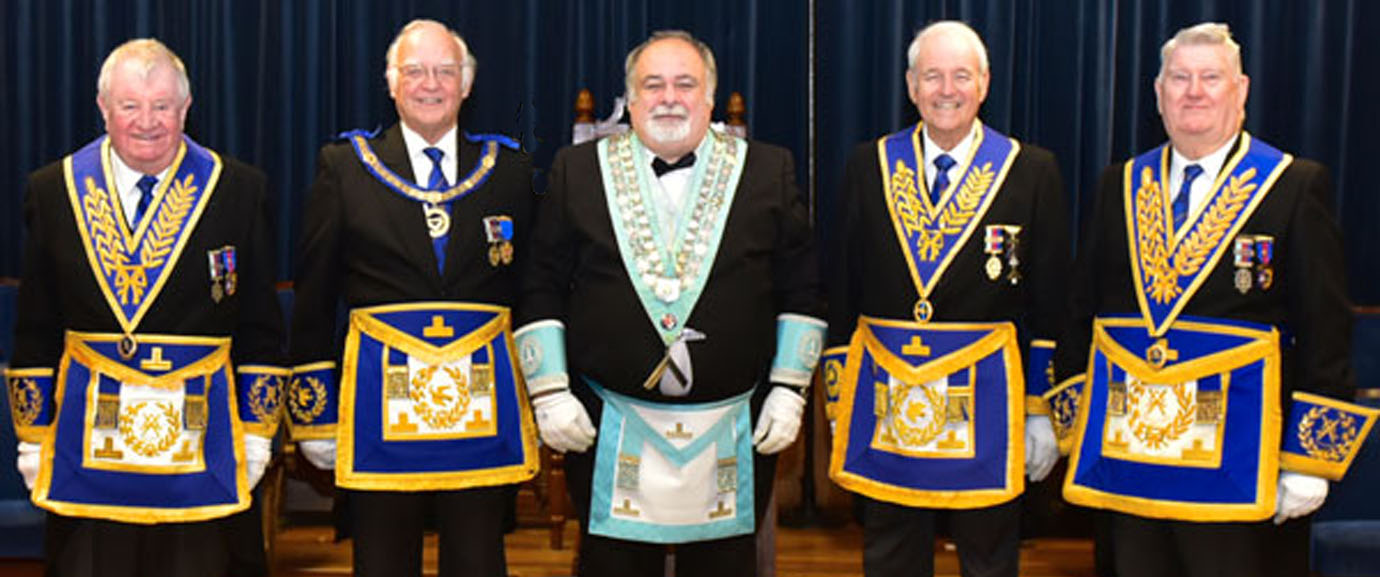 Article and photographs by Wayne Barnes.