The evening of 29 July 2021 was a sad time in the history of the North Fylde Group as it was the final meetings of Biscopham Lodge No 7646 and Normoss Round Table Lodge No 8741.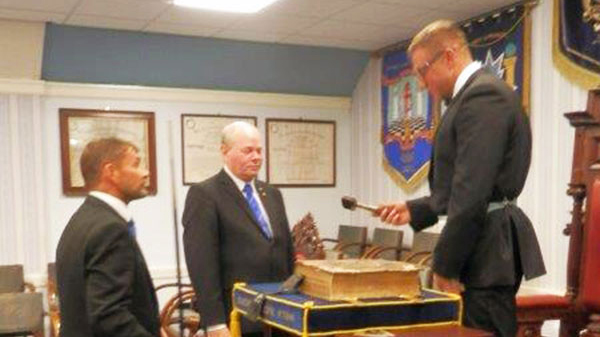 The evening was split into two separate meetings both of which had dispensations for this situation; the purpose of which was to formally surrender their warrants.
Masons from many different lodges bore witness to the handing-back of each of the warrants. The warrant of Biscopham Lodge was presented by their WM Kirk Elliott and that of Normoss Round Table Lodge by their senior warden Stephen Kerrigan and by IPM Alan Berwick to Duncan Smith, the North Fylde Group's newest Assistant Provincial Grand Master. Stephen Kerrigan being the senior ranking officer of Normoss Round Table Lodge following the death of its WM Ray Hargreaves also took part in the surrender of the lodge's warrant.
Duncan, who was on his first visit to a lodge in his new role, gave very interesting insights into the history of both lodges.
Biscopham Lodge, Duncan remarked, had been in existence for 61 years and interestingly he noted that the founding of the lodge had been led by the founders of Norcliffe Lodge No 7371. The secretary read a précis of the consecration meeting which had been held on 6 October 1959. The lodge began life at the Norbreck Hydro but had to move to the Imperial Hotel in 1966 before ultimately moving to Cleveleys Masonic Hall. North Shore Lodge No 7916 is the daughter lodge of Biscopham Lodge.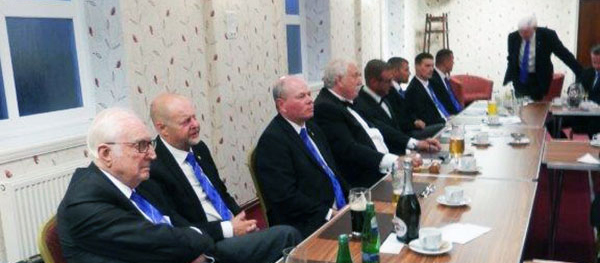 Normoss Round Table Lodge has also had a chequered history, Duncan continued. It was consecrated on 23 March 1977 and amalgamated in 2007. It began life as Normoss Lodge No 8741 and then joined with Round Table Lodge No 8111 to give birth to its present name of Normoss Round Table Lodge. The acting secretary Mike Dickinson read a précis of the first meeting.
Duncan received the warrants of both lodges from the North Fylde Group Chairman John Cross who was also the lodge director of ceremonies as well as being a Past Master of Normoss Round Table Lodge on several occasions.
The evening finished with a splendid festive board with an address from Duncan Smith regarding the future of Freemasonry locally and in the Province.
Many of the members of the two lodges concerned have made the move to join Wyre Lodge No 7704.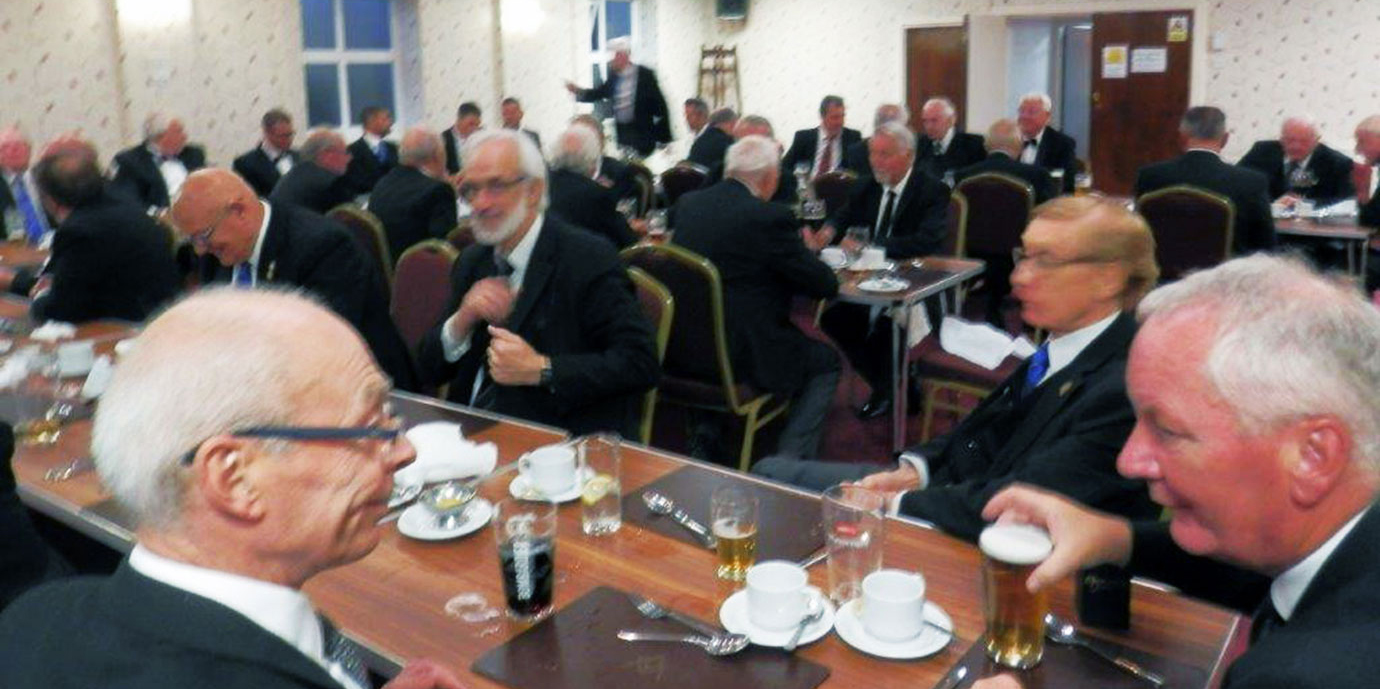 Article by Peter Clay.