At the regular convocation of Blackpool Chapter No 1476, companions from all the seven chapters of the Blackpool Group worked together to present a joint convocation entitled 'Officers, Banners and Implements' under the direction of group vice chairman David Cook. Companions from chapters on the Fylde coast gathered in the top lodge room of Blackpool Masonic Hall to enjoy the presentation.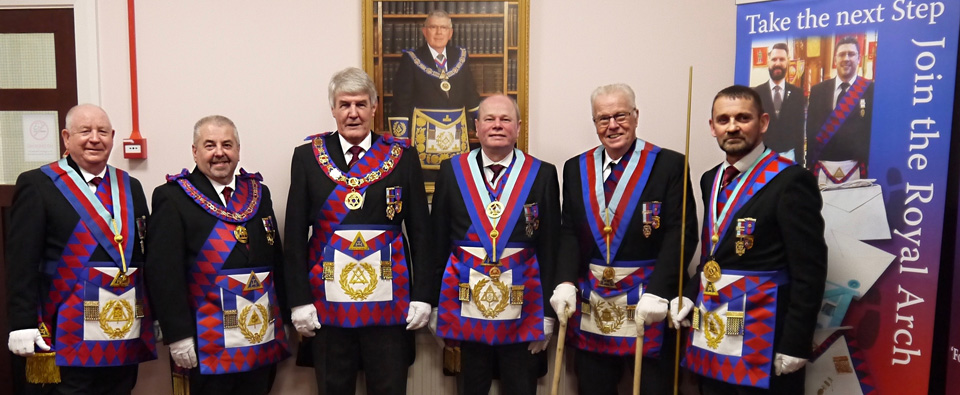 The companions were honoured by the presence of the Deputy Grand Superintendent Paul Renton accompanied by Chris Butterfield the Second Provincial Grand Principal and Assistant to the Provincial Grand Principals Duncan Smith.
The three principals Terry Barlow, Rod Holt and Peter Mann opened the convocation. After completing the business of the chapter, the Provincial Grand Director of Ceremonies David Thomas announced that the Deputy Grand Superintendent stands without and demanded admission.
Paul was admitted to the chapter room accompanied by the Blackpool group chairman and other grand and acting Provincial grand chapter officers in a colourful display of regalia and ceremony.
Terry welcomed Paul to Blackpool Chapter offering him the sceptre, which he accepted and just as swiftly returned it knowing it would be in good hands and that he was looking forward to enjoying the presentation.
The companions of the chapters of the Blackpool group delivered the presentation with sincerity and confidence. Each companion presented an explanation of the various officers, implements and banners of the order.
The presentation was extremely well received and Paul thanked the companions for an extremely well-presented joint convocation.
Afterwards the companions retired to the festive board to enjoy a fine three course meal and an inspiring speech from Paul Renton who thanked everyone involved in the joint convocation.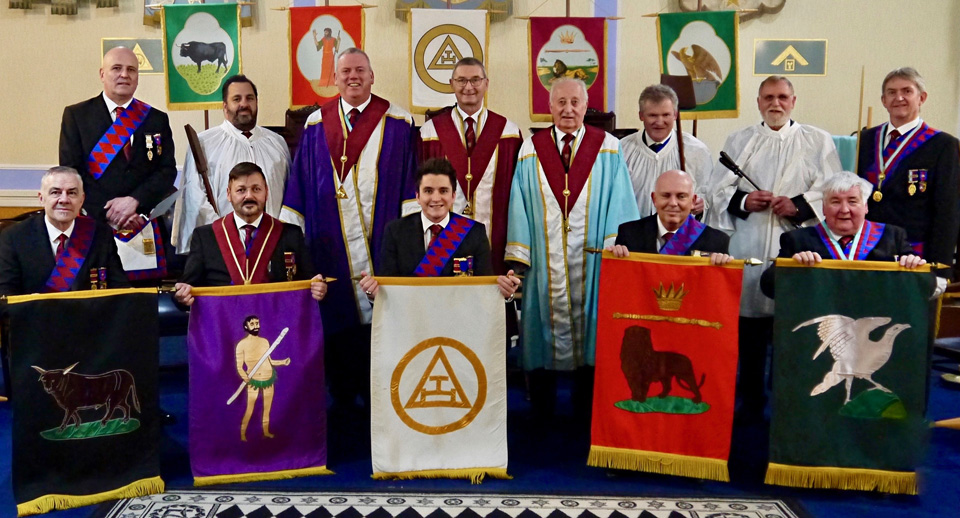 Article and photographs by Gordon Ivett.