In a dignified and sincere exaltation ceremony, Robert McParland became the newest member of De Grey and Ripon Chapter No 1356, having been proposed and seconded by Keith Lindsey and John Lee respectively.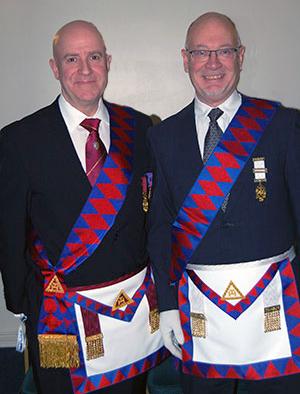 The chapter was opened in the usual manner by first principal Albert Hogg, second principal Stephen Williams and third principal David Colling. Once the initial business of the chapter had been conducted Albert asked Colin Rowan to retire and entrust the candidate.
Colin re-entered the chapter with the candidate and the ceremony proceeded, with Albert and his co-principals exalting Robert into the Royal Arch. The new companion then took his seat in the west where Colin Rowan then gave a flawless explanation of the signs.
The ceremony of exaltation being completed, the three principals congratulated Robert and welcomed him formally into the chapter, hoping he would have many happy years in the chapter. Stephen Williams, a member of the Woolton Group mentoring team, congratulated Robert and gave him an information booklet on the Royal Arch.
After the remaining business of the evening was completed, the chapter was closed and the companions retired to the festive board for a very enjoyable meal.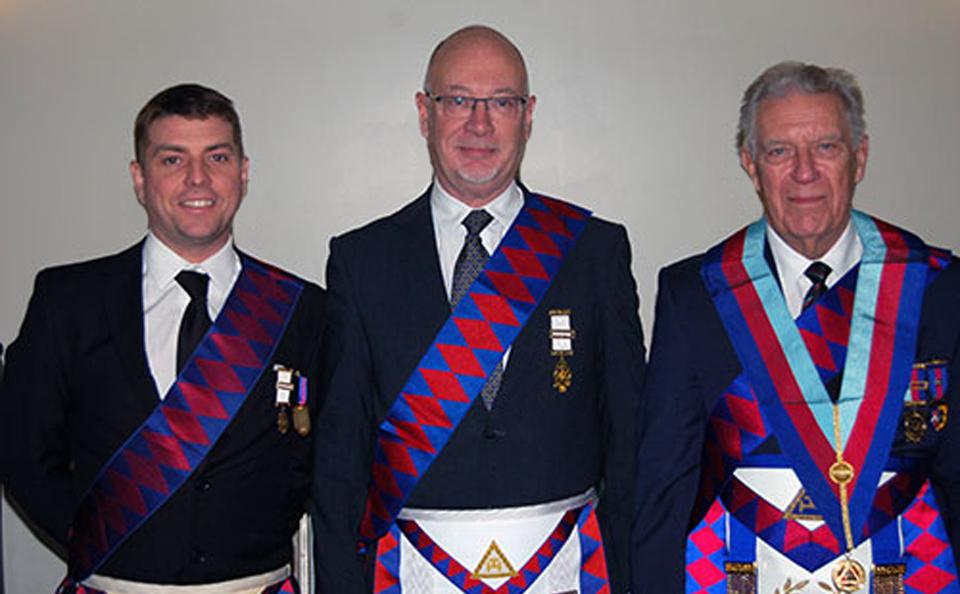 Article and photographs by Doug Lace.