We are probably all familiar with Tithebarn and Ecclesholme, two residential care homes in our Province. Both are well supported by our members and much is done locally to raise money and help out whenever possible.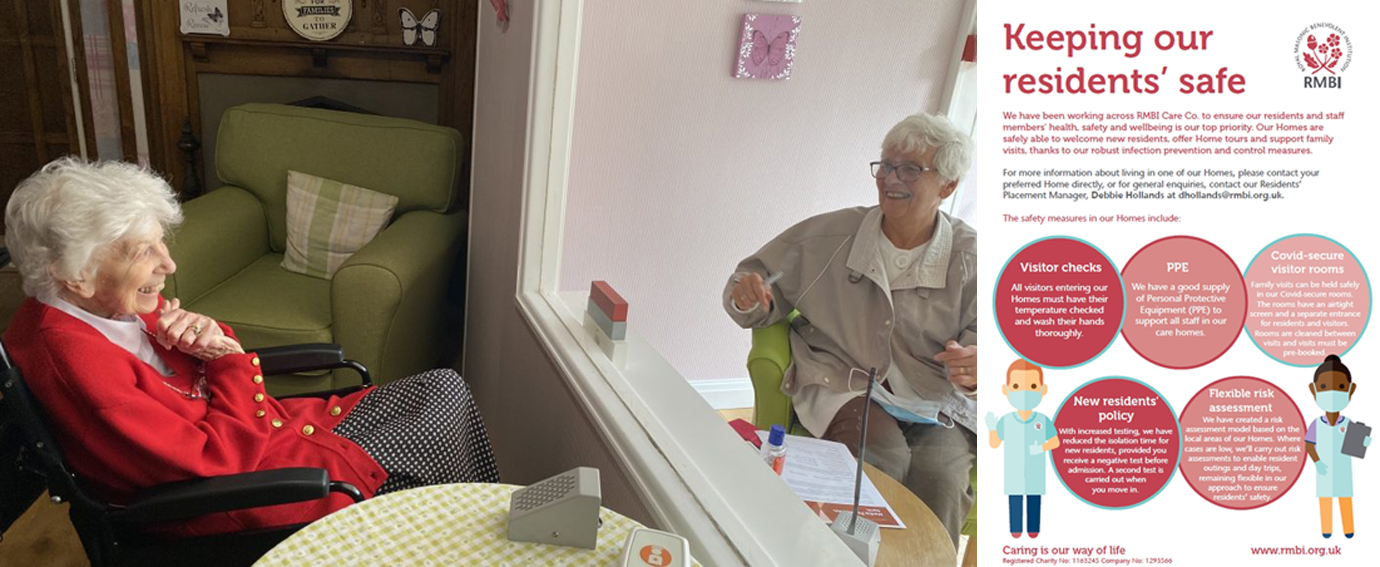 Whilst we do tend to be aware of our local care homes, many of us are not aware of the structure behind them and the wider reaching care programme that exists behind the scenes. The Royal Masonic Benevolent Institution (RMBI) is the overarching organisation that continues to provide residential care, nursing care and residential dementia support and has done so by supporting older people for over 170 years.
The RMBI is a subsidiary of the Masonic Charitable Foundation and monies raised by Festivals across the country (including our own MCF 2021 Festival) are used to support this wonderful charity.
It has been a challenging time for the homes that range under the RMBI banner, but safety during the COVID-19 pandemic has been a priority. Working across RMBI they have ensured that all residents and staff members' health, safety and wellbeing is a top priority. Homes are safely able to welcome new residents, offer home tours and support family visits, thanks to robust infection prevention and control measures.
For more information of what the RMBI do and what they have to offer for brethren, widows, dependants and even people with no Masonic connection, please follow the link rmbi.org.uk to visit their new website, and see yet another example of why supporting our Festival is so important.