The unprecedented measures imposed on us by the coronavirus pandemic has forced us to reflect on alternative means of carrying on with some of our Masonic business and, dash it all, we Masons like nothing better than to use our ingenuity to rise to the challenge. And, thankfully, technology has made it spiffingly easy, by Jove, even for the least technically-minded senior coves amongst us.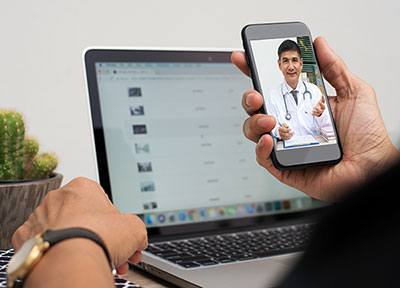 Blackpool Masonic Club held its Annual General Meeting by remote conferencing through FreeConferenceCall.com. And what a success it was. Spirits were high as committee member after committee member registered their attendance; lively discussion followed, nominations were proposed and seconded, votes were carried and appointments approved. The meeting was crisp, efficient and highly productive. And above all, it was safe! The machinery had worked with only minor glitches, (which will be easily overcome at future virtual meetings).
Club secretary Tom Inman, a chap renowned for getting things done, organised and oversaw the meeting, keeping everyone informed of developments, concerns, aims and proposed actions. It can be said that the meeting came to a close with all attendees leaving braced up and at their chirpiest, even during these trying times. Well done Tom, old chap.
But technology is not reserved for the more formal aspects of Freemasonry. There are numerous, astonishing apps, programmes and gadgets that can help us to keep in touch with our colleagues, friends and family, thereby easing the mental anguish of those who may feel particularly isolated. Many lodges, chapters and individuals are keeping in touch via such technology. Remember, technology enables us to remain close, even from a distance. We have a social responsibility to help everyone get through this difficult and unprecedented period in our history. Keep safe and well. And keep in touch.