Blenheim Lodge No 7519 was opened in due form and ceremonial for their annual installation ceremony by the WM Brian Jackson, ably assisted by his fellow officers.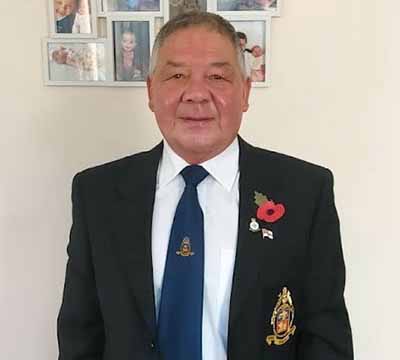 Brian next welcomed the many visitors to the lodge, feeling assured that they would have an enjoyable evening, both during the ceremony and at the festive board.
After completion of standard business, the lodge's director of ceremonies Phil Pattullo announced the admittance of the principal guest of the evening Colin Jenkins, who was directly representing the Provincial Grand Master Tony Harrison.
Following the greetings and formal salutations, the installation of master elect Ray Marshall began, with the installing master Brian Jackson, assisted by George Christie and Phil Pattullo.
During the ceremony the address to the master was delivered by Phillip Kavanagh, that to the wardens by Thomas Walsh, while Colin Jenkins delivered in exemplary manner the address to the brethren of the lodge. During the perambulations the working tools of each degree were presented and explained, those of a master Mason by John McKenna, fellow craft by Louis Magee and those of an entered apprentice by Stephen Linton.
Following his enthronement into the chair of King Solomon, Ray Marshall had as his first duty, the very pleasant task of presenting six charitable cheques totalling £1,800, to be distributed to; Tithebarn Care Home, the Whitechapel Centre, Zoe's Place, the Air Ambulance, St Gabriel's Church and the Kirkdale Boxing Club.
A very pleasant festive board ensued, but all good things do end and tyler Fred Bemand was called upon to deliver the final toast of the evening.