Garston Masonic Hall was the venue for the installation of Raymond Morris as the WM of Excelsior Lodge No 3580 for the new season and was the first meeting since March 2020.
The lodge was opened by David Ullathorne who had been the WM of the lodge for two seasons due to the COVID-19 pandemic. It was then opened in the second degree and the lodge director of ceremonies Gary Jones announced the admittance of John Philip James as the representative of the Provincial Grand Master Tony Harrison and other distinguished guests including the Chairman of Woolton and Garston Group John Murphy. The principal guest John James was introduced to David, who welcomed him into the lodge.
David then proceeded with the address to the master elect and the obligations. The lodge was then opened in the third degree and the director of ceremonies led the salutations to the guests before Robert Jones was placed in the senior warden's chair and Alan McCluskey into the junior warden's chair.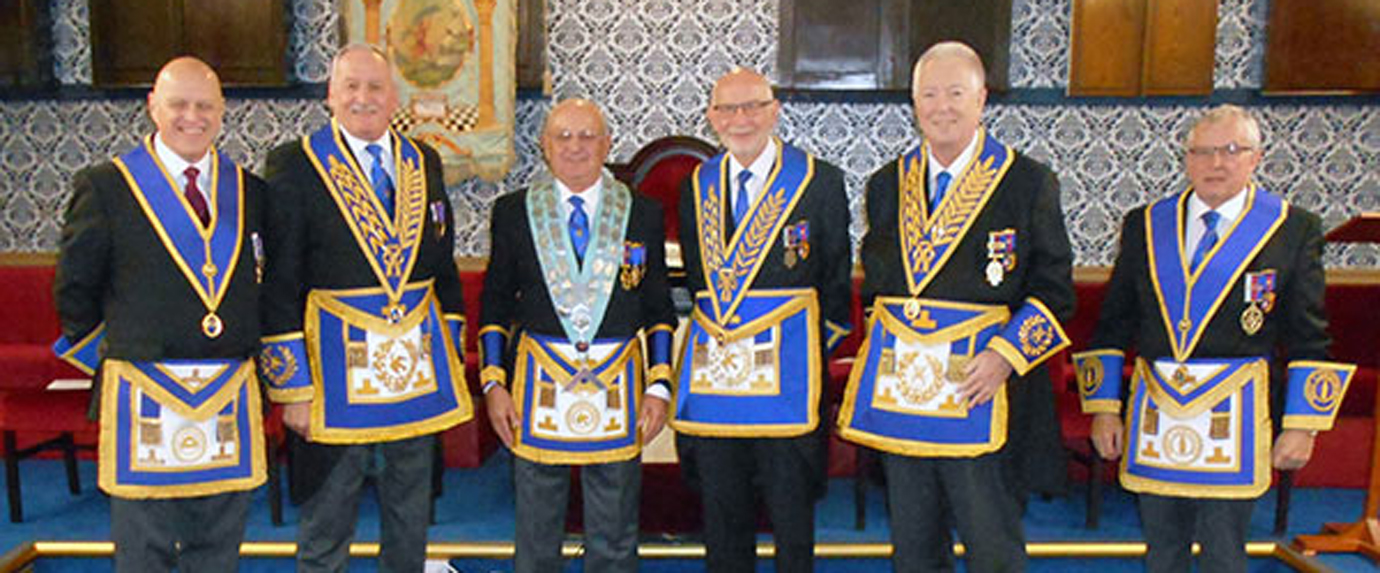 The master elect was installed and the third degree working tools were presented by Ian Goodman, the second degree tools by Robert Jones and the first degree working tools by Alan McCluskey. Philip Brown delivered the address to the new master Ray Morris and Samuel Robinson delivered the address to the wardens, leaving the address to the brethren in the capable hands of the principal guest John James.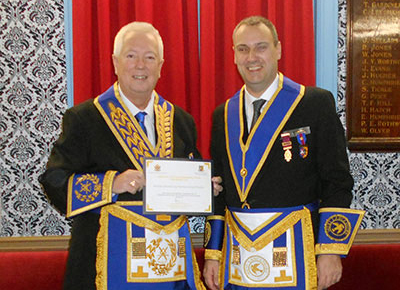 On completion of the ceremony David informed Ray that it was the completion of his installation, that being the cue for John to bring greetings from the Provincial Grand Master Tony Harrison and thanked the installing master David for an excellent ceremony.
In his new capacity as master of the lodge, Ray presented John with a cheque for £500 to the West Lancashire Freemasons' Charity. Excelsior Lodge had also contributed £12,995 to the Masonic Charitable Foundation 2021 Festival.
Before the meeting ended, a Certificate of Commendation from the Grand Master was awarded to Gary Jones for his outstanding contribution during the COVID crisis.
The year ahead looks bright for the lodge as in March 2022 the lodge will be celebrating a 50th anniversary and in future months there will be two candidates for initiation.