The warrant held by Lodge of Perseverance No 155 is dated 27 July 1777, however, the lodge was not formed until 1803 in Preston, Lancashire. The Lodge of Perseverance has operated in its own inimitable style from that date and continues into the 21st century, members continuing to practice the exposition of Masonic principles at their meeting place inside the Britannia Adelphi Hotel and in the world at large.

The membership of the lodge is limited in size to 25 brethren and admittance is by invitation only. The lodge continues its very old tradition of their members and guests, regardless of rank, wearing entered apprentice aprons, so there is no light or dark blue to be seen. The lodge also continues to meet and dine at lunchtime, except at their installation meeting, when the venue for dining following the installation is chosen by the newly installed master.
The recent installation meeting was honoured by the presence of Giles Berkley, who represented the Provincial Grand Master Tony Harrison. Giles was accompanied by Gladstone Group Chairman John James and other visiting grand officers.
What a splendid occasion it was, with Michael Clarke installing his successor Malcolm Bell with feeling and dignity, albeit in a shortened ceremony, as Malcolm had previously been installed in another lodge. However, this did not detract from the spectacle which was enjoyed by all present, including the Provincial Grand Director of Ceremonies Malcolm Bell Jnr, Malcolm's son.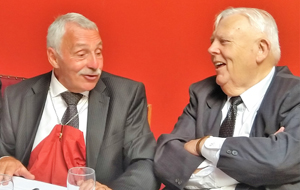 The various addresses were given with sincerity by past masters of the lodge to the master and his wardens and to the brethren by Giles Berkley. At the conclusion of the ceremony, Giles rose to convey congratulations on behalf of Tony Harrison to Malcolm. He also conveyed Tony's good wishes to all the brethren and officers of the lodge. Following the risings, the lodge was closed in due form and perfect harmony.
27 members and guests then made their way to the Liverpool Medical Institute for the 'Festival of St John'. After pre-dinner drinks in the Council Room, the brethren were invited to the second floor for dinner, which comprised of chicken roulade, followed by fresh salmon and hollandaise sauce, finishing off with fresh strawberries and cream, complimented by a choice of fine wines. All one could ask for on a summer's afternoon.
A splendid afternoon of first-class Masonry and camaraderie around an excellent social board was had by all, resulting in a most enjoyable afternoon in the company of friends old and new. A reminder that 'the rank is but a Guinea Stamp; it's the Man that is the Gold'.
The members of the lodge to a man, made the outing 'Gold Standard' for everyone who attended and a very special and memorable occasion for the members and guests of the lodge.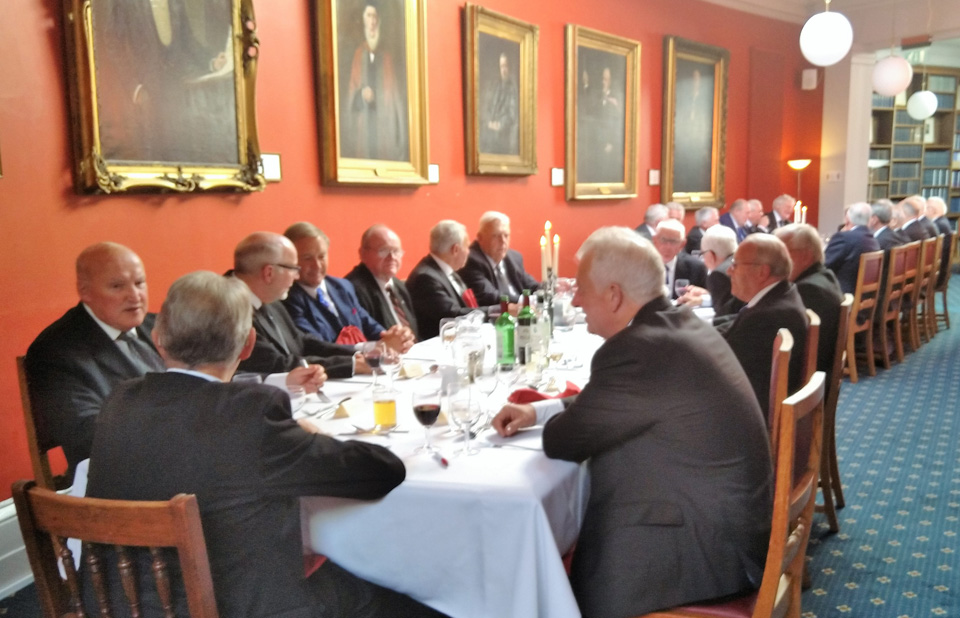 Article and photographs by Edwin Schofield.