The call from the Provincial Grand Master Tony Harrison to support local foodbanks in these difficult times was met with enthusiasm by the lodges and chapters of Woolton and Garston Group and its members.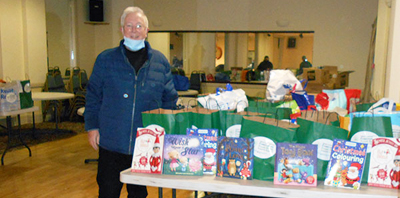 Two foodbanks situated at either end of the group in South Liverpool were identified as worthy recipients of the members' generosity, namely Garston Children's Adventure Playground and Five Children and Families Trust (Five) based in Speke.
Five is an independent vibrant charity that delivers to the community and is based in South Liverpool where they have a Sure Start Children Centre at their Speke base. They have a broad experience of working across regeneration, community development, social care and education.
Three dates were set aside by Garston Masonic Hall Chairman Mal Yates to deposit donations of food provisions, toiletries, baby clothes and other essential products required by people in need. This proved a very busy three days with members from different chapters and lodges donating large supplies of items required.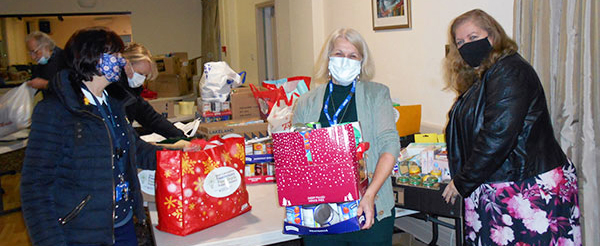 There was also a significant donation from Cathy Nugent representing lady Freemasons from St Peter Ner Tamid Lodge that meet in Liverpool and wanted to support the scheme.
Group chairman John Murphy, with a team of volunteers, was on hand an each of those dates to receive the donations and assist in identifying and bagging the goods, totalling in excess of 2,100 individual Items.
A date was identified for collection and representatives from the foodbanks with Susan Roberts and her group of volunteers from Five arrived for the collection of those items for which there is a need in the community. She thanked group chairman John Murphy and the members for their kindness. Once again Garston Masonic Hall has been identified by the local community for the support of vulnerable and needy in this difficult period.