After a couple of rather quiet days which enabled Maureen and I to enjoy some fresh air and fun along the Promenade here in Morecambe with its magnificent vista across the bay, I was making my way to Liverpool on Sunday 5 September in the afternoon to present a minibus to a Liverpool Boy`s Club in Childwall.  I was to be accompanied by Andrew Whittle and Derek Parkinson on behalf of the WLFC.  Unfortunately, it did not quite work out as I was held up in a major traffic jam on the M6 southbound and could not get to Liverpool in time for the presentation. However, Maureen and I enjoy a slow weary journey on the M6. The presentation went ahead, and I understand that the boys were all delighted with their new mini bus which I am sure will be very well used.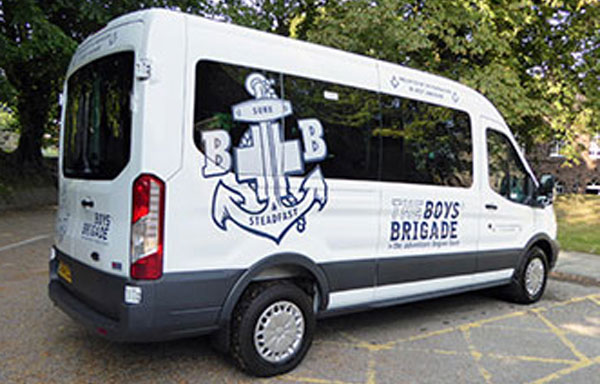 On 7 September, I was accompanied to London by Phil Gunning and several other brethren to attend the Grand Mark investiture meeting which was held at Freemason`s Hall in Great Queen Street. A very good meeting, getting back to some sort of normality with the ground floor of Grand Temple full. The banquet that followed was excellent but it was rather a long and somewhat tiring day.
In the afternoon of 8 September, I attended Saul Street in Preston for the centenary meeting of Fraternity Lodge No 4072. The meeting was very well attended, and I was accompanied by many grand and Provincial grand officers for this very special meeting. I presented the Centenary Warrant to the WM Bro Brindle and following the ceremony we enjoyed an excellent festive board in the company of some 70 brethren.
I travelled to Hope Street in Liverpool on 10 September where I was attending the centenary celebration of Aigburth Lodge No 4103. I was most pleased to present the WM, Mark Lawrence, with the Centenary Warrant.  Following which the Provincial Grand Chaplain John Hall delivered an oration and prayers of re-dedication before we all enjoyed the delightfully prepared banquet. After a wonderful and fulfilling evening, we had to make our return journey home.
On 14 September I was engaged in a 2 hour Zoom meeting with my colleague ProvGM`s discussing communications and marketing matters directed from UGLE.
The evening of 15 September I attended the Duke of Lancaster Lodge No 1353 as they were celebrating their 150th year serving Freemasonry. A very enjoyable meeting and a pleasant evening in the company of many friends and brethren from the Lancaster and District Group.
In the afternoon of 17 September Maureen and I drove to Blackpool, the Imperial Hotel, where we were staying for the weekend. This was the start of the Finale for the 2021 Festival.  The weather was quite good and we had a very enjoyable evening dining at the Imperial. It was good to see so many brethren and their wives and partners joining us at the hotel.  Everything was starting to look really good and both Maureen and I were very excited at what was to come over the weekend.
September 18, well the day has finally arrived, after a hearty breakfast we walked to the Winter Gardens to see what was going on. Many staff and many brethren were busily working away preparing the ballroom for our Festival dinner. All looked magnificent, but we had to wait until later. At 5pm we were back in the Winter Gardens receiving the many guests attending the dinner. Maureen and I were accompanied by Sir David Wootton the Assistant Grand Master as we made our way into the ballroom as the band played 'I do like to be beside the seaside`. What a great entrance to see almost 700 brethren and their wives ready to enjoy the evening. The band played, the food came, the waiters fell over themselves, and then they started to entertain us all.
A wonderful build up to the total of £3,504,423, which was announced by the MCF. Thank you all for your fantastic support of this Festival and thank you to all who worked so hard and with such dedication and enthusiasm over the four years of the Festival.  A brilliant night, which I hope enjoyed by all who attended.
On 20 September, Maureen and I set sail for the Isle of Man to enjoy a few days holiday with our daughter Tracey and her husband Peter. We also went to join with our brethren on the Isle of Man for their Annual Provincial Grand Chapter and Provincial Grand Lodge meetings which were held on Saturday 25 September at their Freemasons Hall in Douglas. I was accompanied by Paul Renton and Peter Taylor. We had a really enjoyable day with them all. We again set sail on 27September. this time across the Irish Sea to Heysham for our homeward crossing.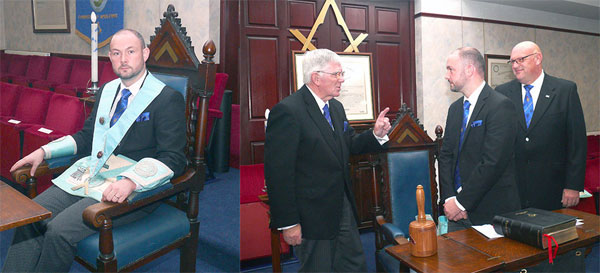 In the evening of 28 September. I drove to Westhoughton for the Leyland St Andrews Lodge No 7391 installation meeting. I was accompanied by Peter Lockett and many grand officers and acting Provincial grand officers. We witnessed an excellent ceremony conducted by David Bishop who Installed Paul Wharton-Hardman into the chair of the lodge. There followed an excellent festival banquet. Unfortunately, Michael Pinkard, who was last year`s Senior Warden of the Province, was unable to attend due to illness, but my thanks go out to him for his work as a Warden of the Province.
This evening, 29 September, I drove to Woolton Golf Club for the installation meeting of Athenaeum Lodge of Installed Masters No 9368. I was accompanied by Mark Matthews and Andrew Whittle together with many grand officers and several acting Provincial grand officers including the Senior Warden Daniel Crossly and Junior Warden Ben Gorry. A very good ceremony which was followed by an excellent festival banquet in the newly refurbished golf club dinning facility.
I was off to St Helens in the afternoon of 30 September for the centenary celebrations of St Helens Lodge No 4121. The lodge is actually 101 years old as the celebrations had been put off from last year due to COVID. My Deputy Phil Gunning accompanied me together with David Ogden and Andrew Whittle. There were many grand and Provincial grand officers also attending. We had a wonderful evening and I was able to present the master John Roughley with the Centenary Warrant and the secretary, John Dawson, received a Provincial promotion to Past Provincial Junior Grand Warden. What a splendid occasion to conclude a very busy and enjoyable month.
Stay safe and well and I look forward to seeing you at Provincial Meetings in Blackpool on 12 October.