Carnforth Chapter No 4951 held its installation convocation in March, attended by Assistant to the Provincial Grand Principals Barrie Crossley. He was accompanied by grand officers Chris Band, Dr Keith Lowson and Peter Mason. Acting officers were Provincial Grand Scribe Nehemiah Harry Chatfield, Past Provincial Deputy Grand Registrar George Fox and Provincial Grand Steward Chris Brown, along with Lancaster group chairman Neil McGill and group vice chairman Scott Devine.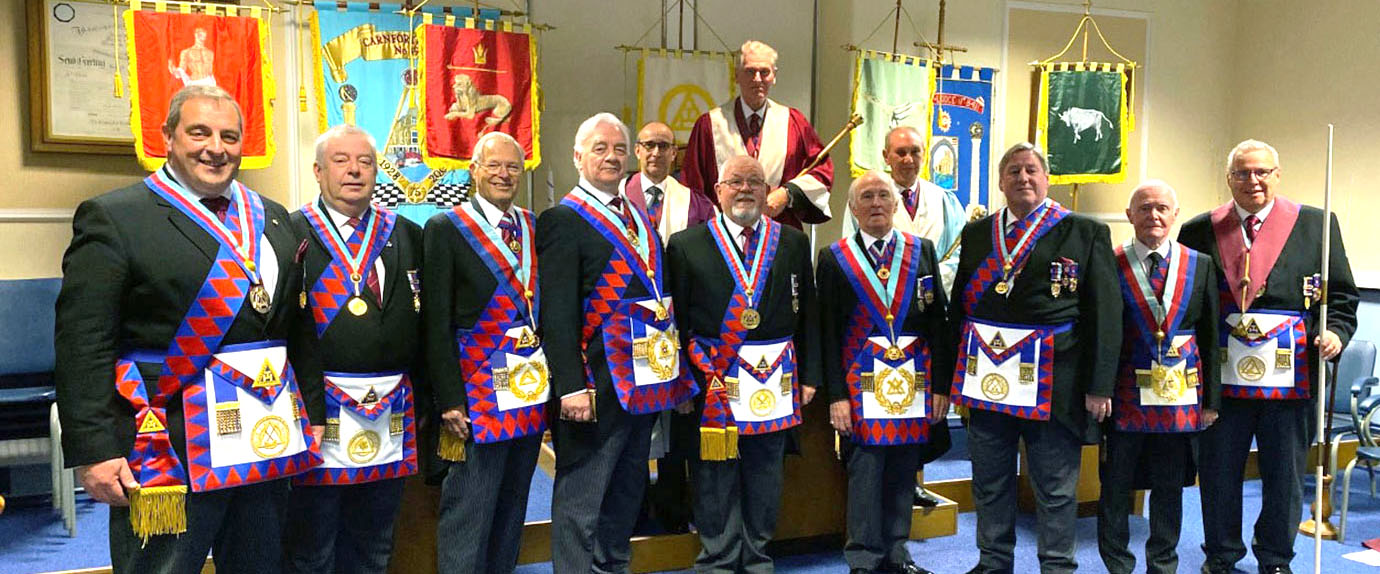 Each of the three principals were remaining in office and director of ceremonies Alan Proctor proclaimed Roger Nevinson as third principal, David Jackson as second principal and Peter Wood as first principal.
The robe addresses were given by Kevan Isherwood for the third principal, Chris Isherwood for the second principal and Chris Band for the first principal. Alan Proctor gave the address to the three principals; Chris Brown gave the address to the companions in office and Barrie Crossley to the companions of Carnforth Chapter.
32 companions dined at the festive board at which the toast to the three principals was given by Phil Newby. £156.50 was given at the chapter's charitable collection and £157.78 was raised in a raffle at the festive board.