Stewart Seddon: Assistant Provincial Grand Master with special responsibility for the Chorley and Leyland and Preston Groups.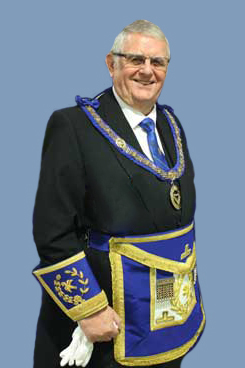 "It is a particular delight for me to have the privilege of overseeing the Preston Group of Lodges, Freemasonry having been practiced in Preston since at least 1775.
I am proud to belong to a happy and supportive organisation comprised of men of all ages, faiths and socio economic background; an organisation that prides itself on the values of respect, friendship, integrity and charity.
I look forward to continue working in synergy with my colleague Assistant to the Provincial Grand Principals, Mike Threlfall and giving my full support to Stephen Bolton, group chairman, Terry McGill, hall chairman and their respective management teams.
I will do all within my power to assist all the members within the group and further enhance and future proof Freemasonry in Preston.
I am keen to actively encourage all Masons to tell their friends just how much they enjoy being a Freemason and to give others the opportunity to consider joining our organisation."
Regards
Stewart Seddon
Wear your
Stewards
Jewel
with Pride