It's been a busy couple of weeks for the Freemasons of Preston as they rallied together to support the West Lancashire Freemasons Food Bank Appeal.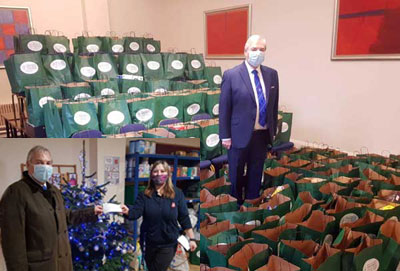 Currently, donations from Preston Masonic lodges and individual members, of food and toiletries have exceeded 2,600 items, totalling a value of around £2,500, filling an entire room at the Masonic hall in Saul Street.
Preston Masonic Group Chairman Steve Bolton said: "Preston Masonic Hall is at the heart of Preston and charity is at the heart of Freemasonry, so we could think of no worthier cause to support this winter than the Salvation Army Food Bank, here in Harrington Street. It will mean that our donations are specifically for those in need in Preston."
In addition, Steve presented Claire Bowerman, the Salvation Army's Community Centre Coordinator, with a cheque for £550 as a further donation to their general funds.