When a group of Wigan Freemasons gather for a pie and a pint, the conversation usually can only go two ways. Firstly, football and secondly the quality of the pies.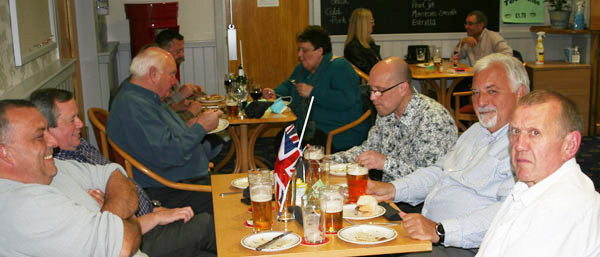 There wasn't much to talk about on the football front but the pies were flying out of the kitchen under the watchful eye of hall stewardess Christine Hughes, whilst husband Phil ensured that the members were kept topped up with a variety of wonderful real ales.
This was the first social gathering at Bryn Masonic Hall since lockdown and Chris and Phil decided to send out an invitation to members in Wigan to celebrate the re-opening of the hall. The socially distanced tables were soon sold out and 60 Freemasons, representing lodges from the Wigan Group met to tell their COVID tales and once again compare Masonic stories and their plans for the future.
The directors, under the chairmanship of John Selly had been looking forward to the day that the hall could resume its function and with the hard work of Chris, Phil and their staff a great evening was had by all that were able to attend.

Chris, Phil and a number of the hall directors have been busy throughout the pandemic ensuring that essential maintenance was carried out and also repairs were made to the roof where necessary. A new COVID Risk Assessment was completed and all measures taken to conform to the latest government guidelines.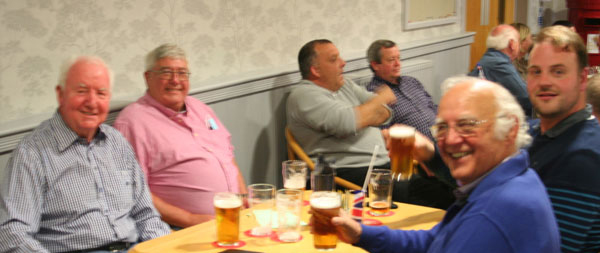 They have also been busy during the lockdown developing the new 'Pillars Restaurant' which will bring quality dining to the members and their families in the coming months. A comprehensive schedule of lunches, afternoon teas and Sunday lunches is now available and from September it is hoped that all lodges, chapters and other Masonic Orders will be back at the hall holding meetings.
Christine said: "We are really pleased to see everybody again and all the staff are looking forward to serving them soon."
For details of forthcoming events contact Christine via email: christine8hughes@yahoo.com
By Ian K Dawson ProvSGD
Wigan Group Publicity Officer