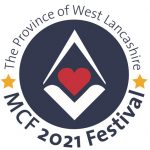 Charity is one of the cornerstones of Freemasonry
In this section  of the website you will find the latest news and information relating to the Province of West Lancashire MCF 2021 Festival.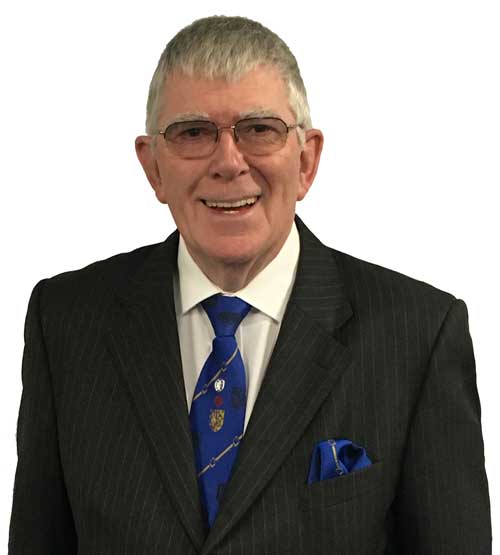 Click on the + –  buttons below to expand the text to read answers to frequently asked questions about the MCF 2021 festival.
Dear brethren and companions,
I launched our West Lancashire 2021 Festival in aid of the Masonic Charitable Foundation on 10 May 2017 at the Provincial Grand Lodge meeting in Blackpool.
The Province was the first to be invited to hold a Festival in support of the Masonic Charitable Foundation which brings together and over-arches the four main Masonic charities of the Grand Charity, Samaritan Fund, Royal Masonic Benevolent Institution and the Royal Masonic Trust for Girls and Boys.
The last year of our festival has been impacted by the unprecedented suspension of all Masonic activities, due to the outbreak of the COVID-19 virus, we have been unable to continue our normal giving through the 'Gift Aid Envelope Scheme' however, if you would like to continue your support of the 2021 Festival, the MCF have agreed to extend the direct debit scheme for a further year. In effect, the Festival will still be concluding in 2021 but any mandates taken out now and running until 2022 will be included in the final Festival total, please speak with your group charity steward for any assistance required.
I would also like to add that many groups, lodges, chapters and societies during this period will have accrued donations that they were, or are planning to give at their installations, or celebrations, such as centenaries and I am asking that they forward these to the MCF as normal and when the installation or celebration does take place simply write out the amounts donated and hand to the principal guest for him to be aware, and to read out to the brethren / companions present.
We have been pleased to receive donations from lodges, chapters and societies who have found themselves in this situation and have donated the funds early to allow them to obtain patronage of the festival at this time, also if your centenary falls outside of the festival period then this is an ideal opportunity to donate the funds and obtain patronage within the festival timeframe, this way we will keep the donations flowing to MCF as they more than ever require these funds to be able to assist our members, families, dependents and widows in need.
I would like to take this opportunity to thank each and every Brother and Companion in West Lancashire who is supporting the Festival and for those yet to make a commitment, I would ask you to consider doing so? In the immediate future, there is likely to be a greater call on our charities than any of us have ever witnessed in our lifetime, COVID-19 presents a clear and present danger to us all but, no matter what happens, it is reassuring to know that the Masonic charities will be there for us in time of personal need.
Best regards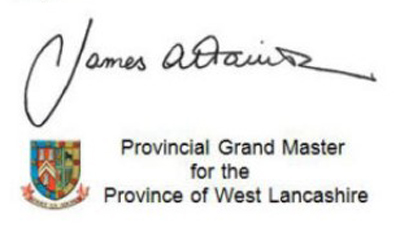 Ask your lodge or group charity steward or festival representative for a form if you want to take out a direct debit mandate.
Watch the video's below to find out about some of the ways your donations help  the MCF support the
community, medical research, as well as brethren and their dependants.
We may never know who we have helped by our donations, but they will have made someone's life
a little more comfortable, easier to live or a little longer. Thank you.