70 members and guests of Peace and Unity Lodge No 3966 gathered to witness Peter Maxwell being installed into the chair of King Solomon for the second time after Paul Cummings' three-year tenure as master of the lodge ended.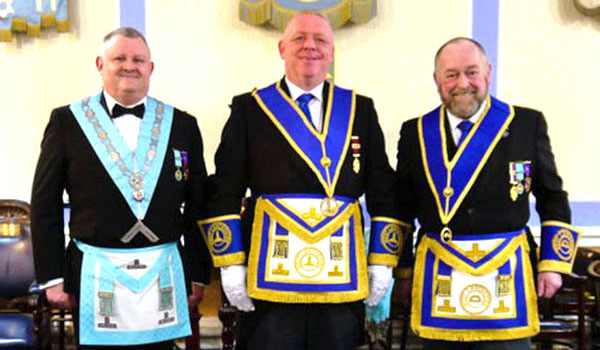 The lodge was honoured by the attendance of the Provincial Senior Grand Warden Daniel Crossley as the representative of the Provincial Grand Master Tony Harrison.
After dispensing with the general business of the lodge, Daniel was escorted into the lodge room, accompanied by Past Assistant Provincial Grand Master Harry Cox, grand officers Geoff Pritchard, (the 'father of the lodge') and Ian Robertson, along with acting Provincial grand officers. The WM Paul Cummings warmly welcomed Daniel to the lodge wishing him a most enjoyable afternoon.
Peter Maxwell was installed as the master of Peace and Unity Lodge by Paul Cummings in a fine and dignified manner. Added delights were the presentations of the working tools by the newer members of the lodge; Nick Powlesland, Marius Chelaru and Andrew Coppen, all presented in an excellent and faultless manner.
Peter is a scooter fan and in attendance were members of the Square and Compasses Scooter Club which shows that Freemasonry is open to everyone from all walks of life regardless of their interests.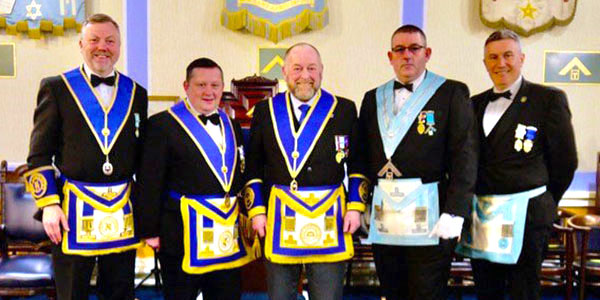 The lodge has a fine tradition of raising the lodge number in charity money. Therefore the £3,966 raised in Paul's year was distributed to various well deserving charities, including; £1,716 to the West Lancashire Freemasons' Charity, £250 to the West Lancashire Mark Charity, £350 to the British Heart Foundation, £250 to the RNLI, £250 to NW Air Ambulance, £350 to Blackpool British Legion, £300 to the 1301 (Fleetwood) Squadron Air Cadets, £300 to the Blackpool Food Bank and £200 to the Duke of Edinburgh Awards.
Once the lodge proceedings had ended, the brethren retired to the bar for some well-earned refreshment and a somewhat exuberant festive board reminiscent of days gone by. All that was missing were the cigars and thick smoke that you could cut with a knife.

The festive board raffle and an auction to win a bottle of port donated by the guests from the Norfolk Provincial Grand Stewards Lodge No 9266, raised a magnificent £975 for worthy causes.
Amongst many that had been witnessed in the evening, one of the highlights was the 'master's song' eloquently sung by John Darrell, accompanied by George Holden on the piano and harmony by 70 brethren and guests.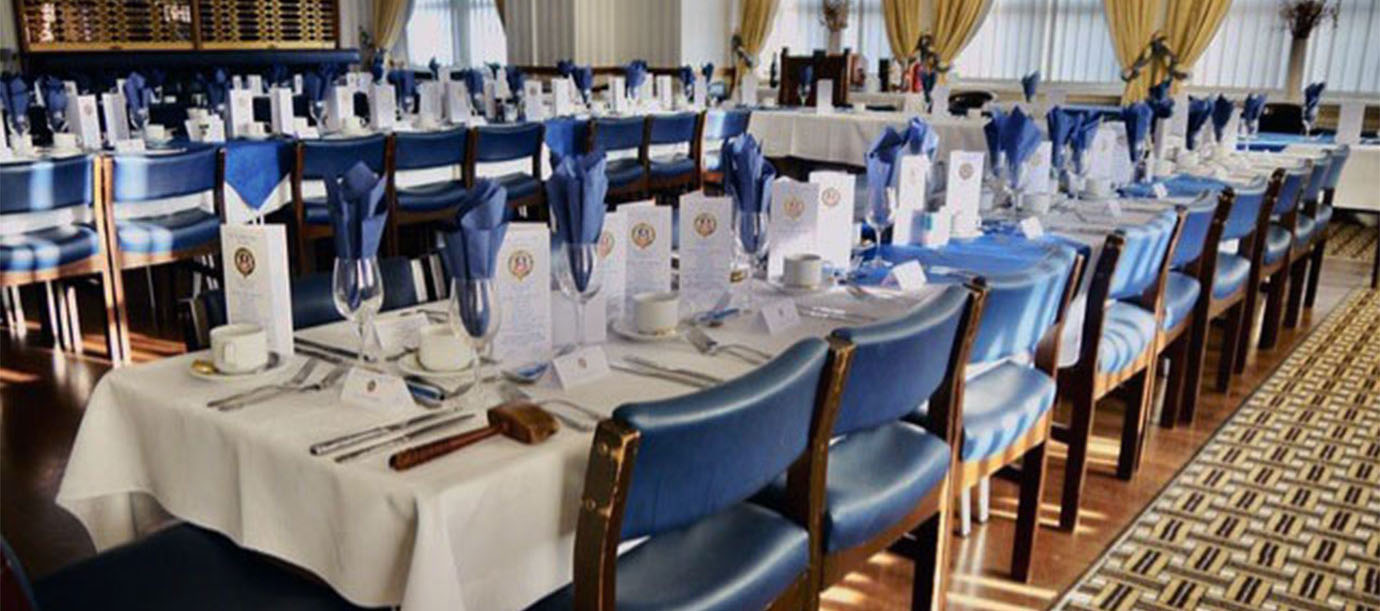 Article and photographs by Gordon Ivett.