Four very different worthy causes were the beneficiaries of the fund raising undertaken by the Grange-over-Sands based Arthur John Brogden Lodge No 1715.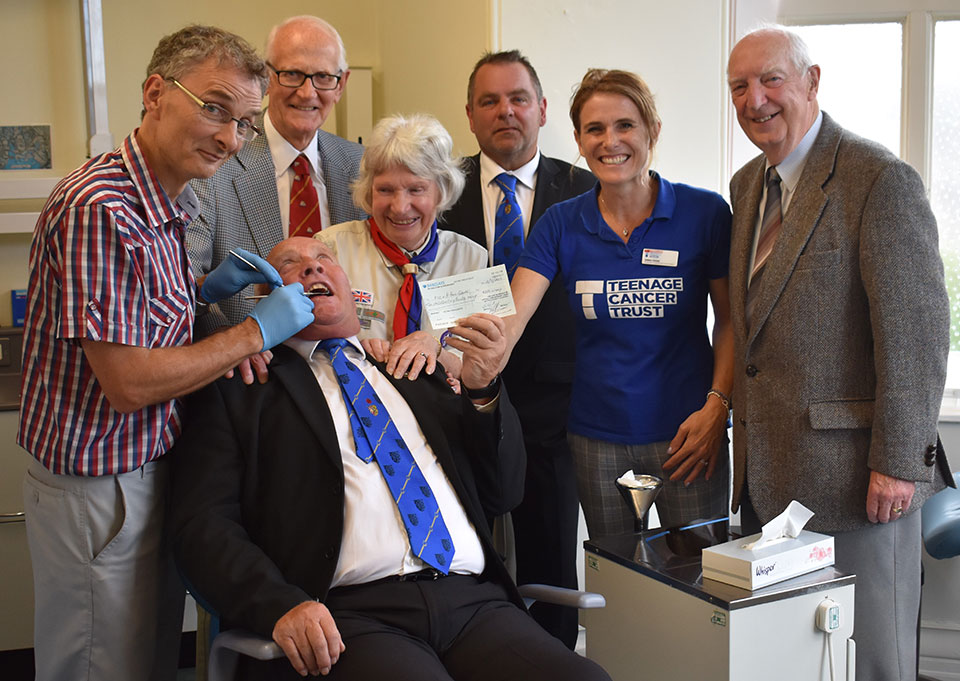 Various fund-raising events over the year within the lodge had ensured that once again there was a healthy £1,000 to distribute locally in addition to the usual donations made at the installation meeting.
Lodge members Alan Telford, Barry Saunders and Neville Chanin visited the local dental practice to hand out the donations. Dental practitioner David Tomison received £250 for the Vine Trust which undertakes emergency dental work in rural Africa.
Nearer to home there was £250 for the organ refurbishment appeal at the parish church of Saint Paul, Grange-over-Sands which was received by church warden Mike Hill.
Regional fund raiser Emma Cross also received £250 for the Teenage Cancer Trust as did Barbara Leader who is an assistant group scout leader with the Cartmel and Grange Scout Group.
Barry commented: "It is always a pleasure to hand over cheques to members of our local community. They are always very grateful and appreciate the donation from the lodge."
Charity steward Neville added: "Our members generously support our collections and fund-raising events. I find getting donations from them a painless procedure it's not like pulling teeth!"