A warm welcome from Graham Chambers to the new home for the Ormskirk and Bootle Group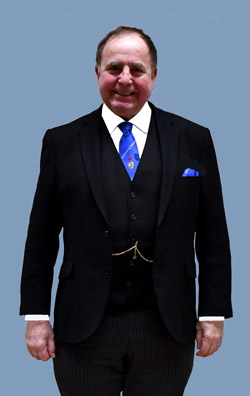 The group consists of 23 lodges and eight chapters ranging from the oldest, the Lodge of Harmony No 580 which was founded in 1850 at the Swan Inn, Burscough Street, Ormskirk to Vale of Skelmersdale Lodge 8719 which was founded in 1976. We have around 480 members who meet regularly throughout the year at one our four  meeting places those being at Ormskirk and at Litherland Freemason Halls, Park Hall Hotel, Charnock Richard and at Merchant Taylor's School, Crosby. 
We pride ourselves on supporting a wide range of charitable causes. This is achieved through individual lodge donations, the West Lancashire Freemasons' Charity and the Masonic Charitable Foundation. Freemasons in Ormskirk and Bootle and our wider West Lancashire Province provide substantial financial assistance to those less fortunate than ourselves and who are in need and distress. All of our charitable giving is provided directly by our own members.
For brethren of the group, it is an ideal means of keeping yourself up to date with group activities and what is happening within our lodges and chapters. It provides a calendar of events which is updated on a regular basis.
Freemasonry brings something different to everyone who joins. For some it's about meeting new people and making lifelong friends. For others it's about the enjoyment of taking part in our rituals. But for most, Freemasonry is more than just a hobby and becomes an integral way of life.
Freemasonry endeavours to make good men even better in all aspects of society. If you are interested in becoming a Freemason or if you would like more information, please contact our membership officer by completing an enquiry form. He will be able to answer any questions you or your partner may have about Freemasonry in general and to satisfy any reservations and concerns you may have about the ideals of Freemasonry.  
If you are already a Mason who is unattached from a lodge or if you have relocated to Ormskirk,  Bootle or the surrounding areas, we would be very pleased to welcome you to our group.
Please enjoy our site and visit often.
Graham Chambers
Group Chairman
Wear your
Stewards
Jewel
with Pride