Ormskirk's annual Christmas party was held as usual at O'Brien's Tea Rooms at Ormskirk Masonic Hall. On this particular day the snow had fallen and Santa was able to drive his sleigh to Ormskirk where all the children were waiting.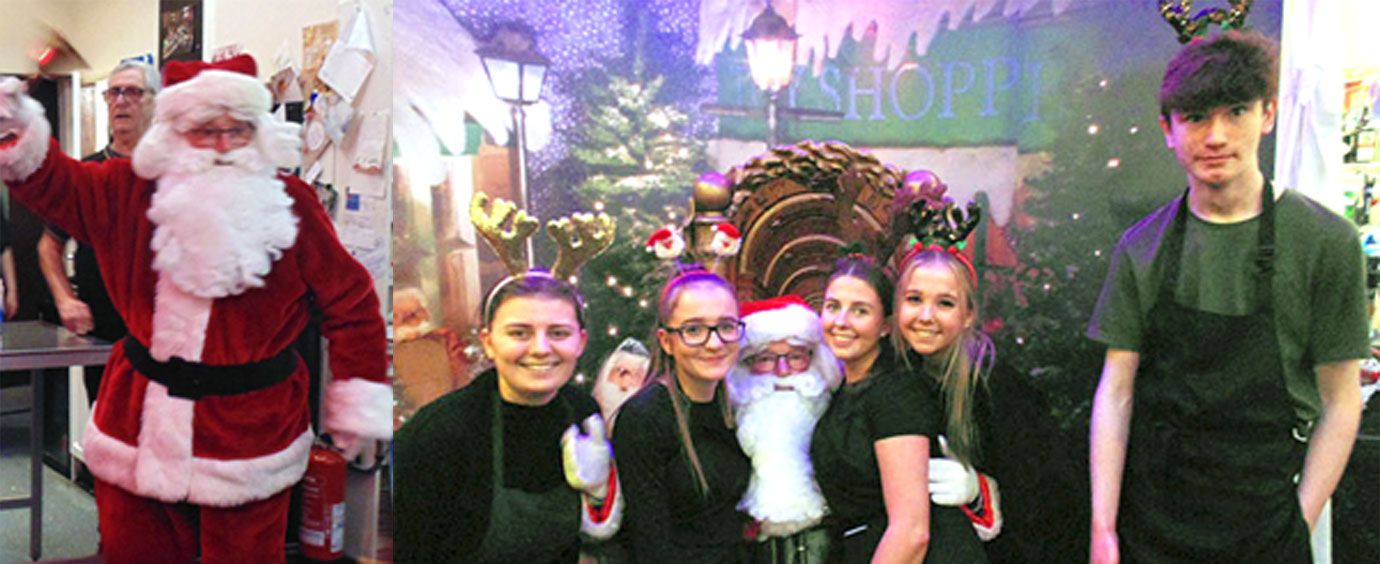 This annual event was organised by John Wootton, who unfortunately was hospitalised the night before, but is now recovering at home. So, Santa's elves, Ian Tuppling and Ken Hives, stepped into the breach to assist Santa to make this a very special day for the children.
The children's entertainer Mike Cowley blew up balloons, organised games and DJ'd the disco which saw Stuart Flynn's daughter Matilda demonstrating break dancing, after which all the children lined up for limbo dancing. Party food was the order of the day and enjoyed by all the children.
When Santa was ready, the children, one by one, visited Santa and were given a personal present and had their picture taken. But as we know, the day started with a small hiccup with John Wootton's absence and to add to the glitch, Santa's grotto collapsed. With the help of some brethren however it was swiftly repaired and Santa could continue distributing his presents, ably assisted by his little helpers, namely Gary's crew.