Companions from all six chapters of the Ormskirk and Bootle Group gathered at Ormskirk Masonic Hall for the group's second Royal Arch joint convocation, with Stanley of Bickerstaffe Chapter No 3511 having the privilege of acting as the hosts for the event.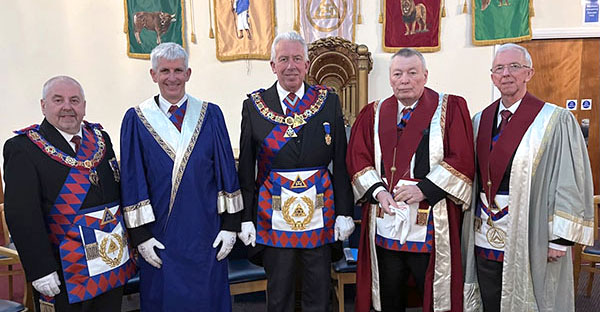 For the joint convocation, the group was honoured by the presence of the Grand Superintendent Mark Matthews, the Deputy Grand Superintendent Christopher Butterfields, Assistant to the Provincial Grand Principals Malcolm Alexander, Ormskirk and Bootle Group Chairman Graham Chambers and other distinguished guests.
The chapter was opened by the three principals, Anthony Prior, Ian Clark and David Southward, who quickly moved through the early business of the chapter. A knock then came on the door and the Provincial Grand Director of Ceremonies David Thomas entered. He announced that the Grand Superintendent stood without and demanded admission. First principal Anthony Prior said that the chapter would be pleased to receive him.
A colourful parade of grand and acting Provincial grand officers preceded Mark into the chapter room, where David formally introduced Mark to the three principals. First principal Anthony Prior invited Mark to accept the sceptre of the chapter, to which Mark (with some delight) returned the sceptre to Anthony's care saying: "I am here to enjoy the evening."
Anthony announced that the next business was to receive a presentation by the companions of the chapters of the Ormskirk and Bootle Group.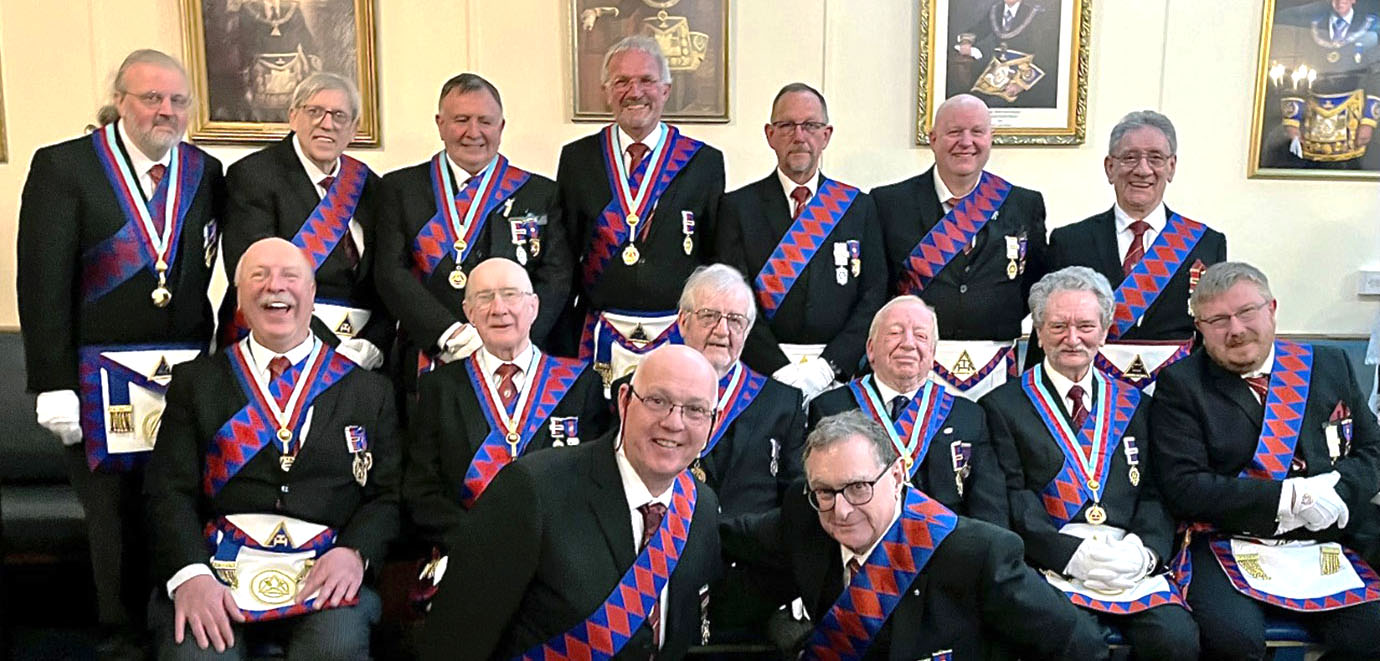 The group's Royal Arch lead Derek Midgley took to his feet to say that the aim of the evening was to receive advancement in Royal Arch knowledge from a joint presentation to be delivered by companions of the Ormskirk and Bootle Group of chapters entitled "The significance of the Ark of the Covenant in Royal Arch."
In total there were 12 readers and six reservists who individually read a portion of the covenant. It was only after all readers had completed their readings that Derek introduced them to the companions, on which they received well-deserved applause.
Just prior to the chapter being closed, Mark Matthews rose to thank the chapter for hosting the convocation and congratulated the chapters of the Ormskirk and Bootle Group on an enjoyable evening, saying that he had certainly made advancement in his knowledge.
Following the meeting there was a 'White Table Event' at the festive board, at which master Masons who are not yet members of the Royal Arch were invited to attend. While the convocation was being worked in the temple, a short presentation on the Royal Arch was given by Stewart Cranage and Roy Pyne to those brethren who were not yet Royal Arch companions.