It is a sad reflection of present times that the need for help from foodbanks has risen to such an extent that they struggle to keep up with the demands made on them. Especially at this time of year when many families and individuals face the prospect of having no Christmas at all.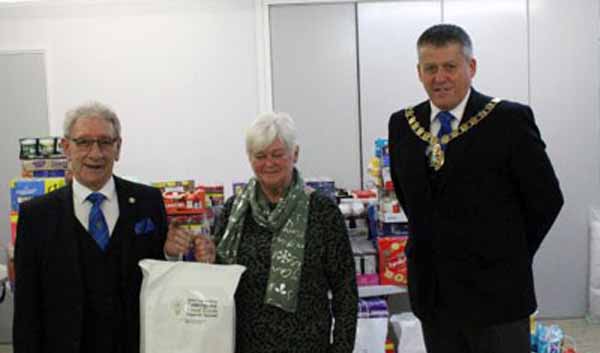 Following on from the successful initiative in 2020, the Masonic Province of West Lancashire launched a similar initiative in 2021 to help local food banks in providing help and relief for those in need.
In 2021, the Ormskirk and Bootle Group have raised the magnificent sum of £3,500 in donations from the local lodges and chapters which meet at Ormskirk, Litherland, Charnock Richard and Merchant Taylor's. This together with the many bags of food and toiletries donated was converted into approximately 4,000 items which have been shared locally between the designated recipients of the Digmoor Foodbank in Skelmersdale and the Linacre Mission in Litherland.
The items were loaded and delivered from the Masonic Halls in Ormskirk and Litherland and gratefully received by each food bank.
The Mayor of West Lancashire Councillor Gordon Johnson, who is a member of Aughton Lodge No 7996, assisted with the delivery and the presentation to the manager of the Digmoor Foodbank Mrs Margaret Highton BEM. Margaret was overwhelmed with the amount of donations received and the continuing support from the Freemasons.
Margaret told group charity steward Malcolm Sandywell, that it would go a very long way to helping those in need, especially at this time of year and long may our partnership continue.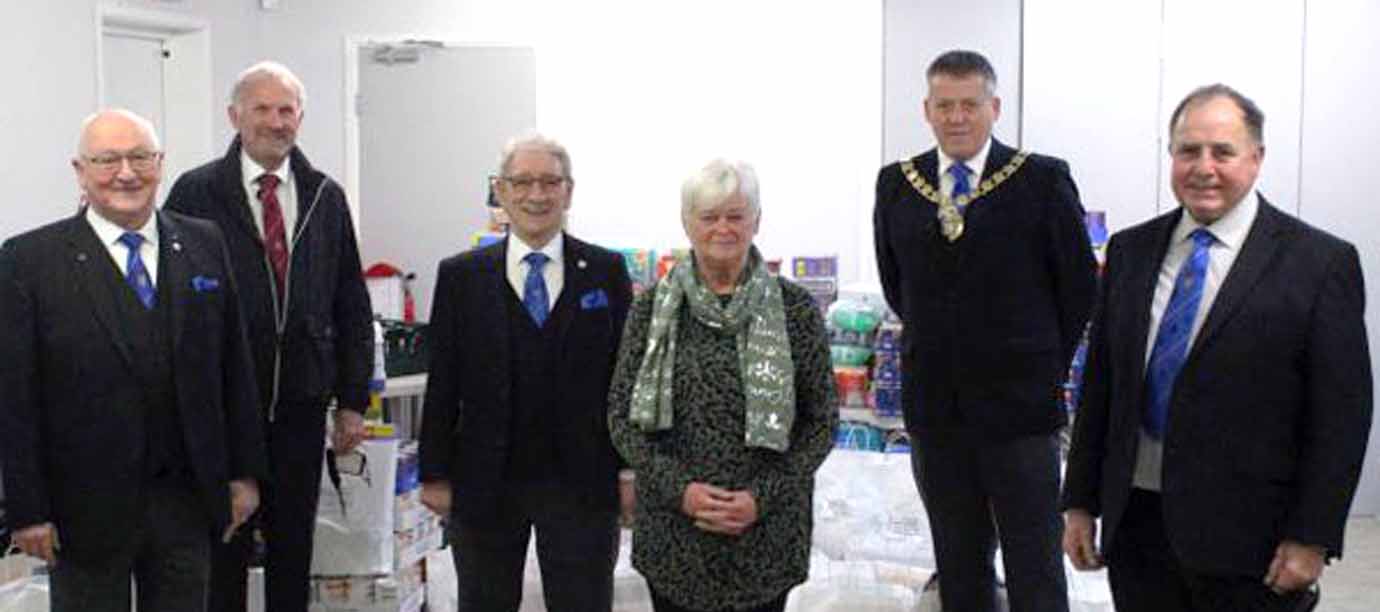 Written by Malcolm Sandywell.