Because the current situation across the globe has significantly changed how we communicate with one another, United Grand Lodge of England have produced a comprehensive guide to online communications.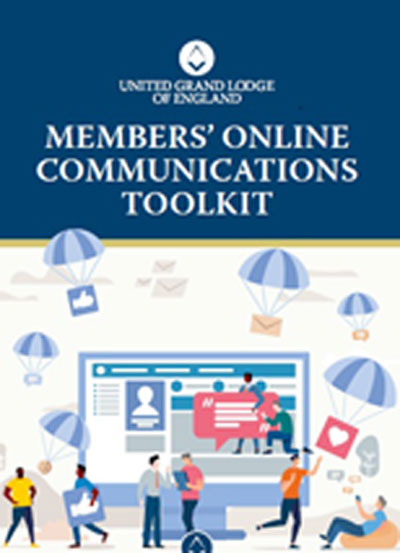 UGLE understands that all of the 200,000+ members have varying levels of experience communicating online and that is why they have produced this toolkit to help everyone get the most out of their situation.
This Online Communications Toolkit will help overcome many of the global issues surrounding communications as best you can while staying safe and not to become a victim of cybercrime. It is also designed to help the less tech-savvy members get online and maintain communication with other brethren during this testing period.
The toolkit covers everything you need to know, including how to set up an email account. Some of the other topics that are covered in the toolkit include; types of devices, accessibility, apps and social media. It is hoped that it will be found very useful by all brethren.
At the end of the toolkit there is some advice from UGLE Chief Executive, David Staples. This is followed by a glossary of some of the key online terms that are used with definitions of their meaning.