Steven Baker, a member of Old Lerpoolian Lodge No 9270 has been honoured by Her Majesty the Queen by being awarded the OBE for services to education.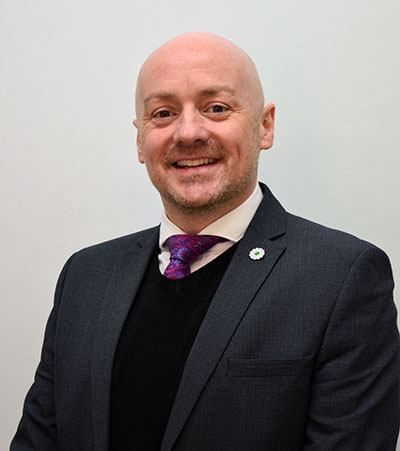 Steven joined the lodge in 2001 and was due to be installed as master in March 2020 but due to the pandemic the ceremony was unable to take place. Steven is currently the Executive Head Teacher of two outstanding schools in Merseyside, Kilgarth School and Gillbrook School, both in the Wirral and cater for children aged five to 16 with social, emotional and mental health difficulties (SEMH). He is also the Merseyside Programme Director for the charity 'Right to Succeed' which looks to improve outcomes for children and young people across entire communities.
The schools that Steven are responsible for have won a range of national awards for their compassionate, collaborative approach and in 2018 the Department for Education cited the primary school as an example of best practice in mental health due to their focus on supporting pupils, staff, and well-being. He has co-authored a book about this approach which was published in October 2020.
In his career, Steven has held a range of leadership roles and is a former Ofsted inspector and regularly delivers national keynotes on topics including: well-being, managing challenging behaviour roles and leading strategic change. He co-wrote an online behaviour management course which had almost 10,000 subscribers from 165 countries. In 2019 he was made a Founding Fellow of the Chartered College of Teaching for his 'significant and sustained' impact on teaching and he has worked with the Ministry of Justice in youth and adult establishments nationwide as they focus their efforts on developing a culture of rehabilitation.
A former crimes investigator; Steven regularly speaks in schools and prisons about genocide and the consequences of hatred. In addition to receiving the Queen's Award for Voluntary Service as a member of the Remembering Srebrenica Northwest Board, he has been presented with an award by Lord Bourne for his outstanding contributions to tackling hatred and building a better society.
In his spare time Steven's hobbies include running, football and martial arts (in which he currently holds a black belt in Tae Kwon Do). And as if all this wasn't enough, he is currently doing another qualification with the University of Chester as he is working towards ordination training with the local diocese.