A warm welcome from Peter Greathead to the new home for the North Fylde Group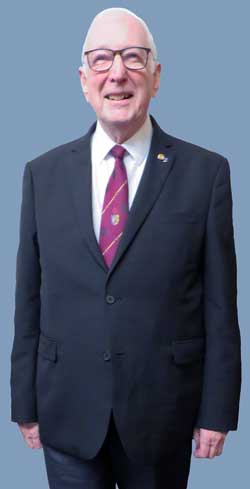 Our group of lodges and chapters is one of 19 groups within the Province of West Lancashire which is one of the largest Provinces under the United Grand Lodge of England.
Our group meets in the Cleveleys Freemasons Hall, West Drive. Cleveleys and Fleetwood Freemasons Hall, 32 The Esplanade, Fleetwood. We have 23 lodges and seven chapters meeting in the group.
Freemasonry is well established in this area with our oldest lodge being well over 160 years old, but although some traditions have been upheld over the years, we are continuing to move with modern times which is clearly seen here on our new website. It has been designed to be user-friendly and I hope that it will encourage you to become more involved with the group either as a lodge or chapter member or as a visitor. All our lodge and chapter meetings are listed as well as the many social events which are taking place at both group and Provincial level.
We pride ourselves on supporting a wide range of charitable causes. This is achieved through individual lodge donations, the West Lancashire Freemasons' Charity and the Masonic Charitable Foundation. Freemasons in North Fylde and our wider West Lancashire Province provide substantial financial assistance to those less fortunate than ourselves and who are in need and distress. All of our charitable giving is provided directly by our own members.
If you are interested in becoming a Freemason or if you would like more information, please contact our membership officer by completing an enquiry form. He will be able to answer any questions you or your partner may have about Freemasonry in general and to satisfy any reservations and concerns you may have about the ideals of Freemasonry.  
If you are already a Mason who is unattached from a lodge or if you have relocated to North Fylde or its surrounding areas, we would be very pleased to welcome you to our group.
Once again thank you for sharing your time with us and I hope you enjoy your visit our website.
Peter Greathead
Group Chairman
Wear your
Stewards
Jewel
with Pride