North Fylde Freemasons are pulling out all the stops to support two major efforts in aid of the 2021 Masonic Charitable Foundation appeal.
North Fylde Group Chairman Peter Greathead was pleased to announce the group's generous sponsorship of £4,000 to David Winder who, together with his wife Sue, will be doing the Raven Winder Walk and £1,000 to Adam Eeles in his London marathon adventure.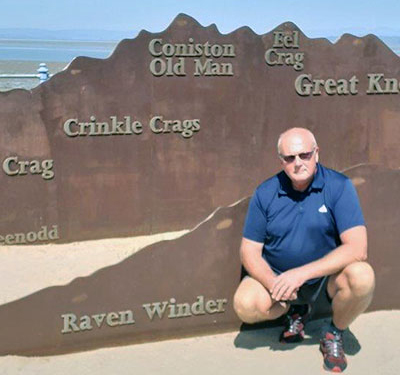 David Winder said: "As the Vice President of the Province of West Lancashire 2021 Festival in aid of the Masonic Charitable Foundation and on behalf of the President, Provincial Grand Master Tony Harrison, I was grateful to the North Fylde Group and wish to thank the group chairman Peter Greathead and all the brethren of the group for the magnificent sponsorship of £4,000."
Adding, David commented: "The date for the walk was originally planned with the intention of over 100 people in attendance as was easily achieved last time out, but given the ever-changing situation with COVID-19 restrictions, it was simpler for myself and my wife Sue to do it on our own. We will undertake the Raven Winder Walk and whilst some will no doubt assume a connection; Raven Winder is actually a fell close to the area of Flookburgh in Cumbria which can be seen when walking the promenade in Morecambe."
The aim for David and Sue is to complete the walk on 11 April on behalf of everyone who would normally have by now been passing sponsorship forms around festive boards.
Any lodge, chapter or individual making a pledge to the Raven Winder Walk can do so using the miscellaneous payment form available from any group charity steward and stating on it that it is in support of the walk or by clicking here.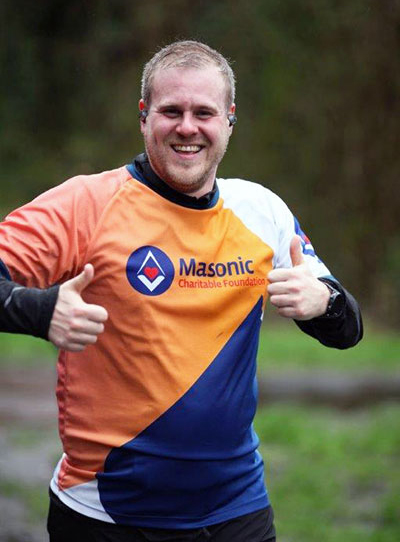 Adam Eeles, a member of Old Masonians West Lancashire Lodge No 7702 in the Liverpool Group, had pledged to complete the London Marathon in 2020 but certain COVID-19 world-wide events prevented his attempt. Thankfully, his entry was deferred into 2021 and despite, by his own admission having a little setback in his preparations due to the birth of his son, he is on course to complete the marathon on behalf of Freemasons everywhere.
Whilst Adam will not run until October, brethren can all still support him by pledging donations through their groups or as an individual using his JustGiving page by clicking here.
In a statement, Adam said: "I am totally overwhelmed by the generosity of the North Fylde Group and each and every brother. It is a substantial amount of money to donate and it will be put to fantastic use by the Masonic Charitable Foundation and the West Lancashire 2021 Festival. Running is not something that comes easy to me and the donation really does give me a boost; especially when it is blowing a gale, running through snow, sleet and rain. I have lost one stone since my training began again in January and hope to lose another two before race day! I appreciate the emails of support and cannot wait to cross the line in October. Thank you again brethren."
Jim Gregson the North Fylde's charity steward said: "The groups donation of £5,000 will see its support of the MCF 2021 Festival rise significantly, taking the group and its lodges and chapters to a total well over £100,000. Donations continue to come in despite the fact that lodges are still unable to meet."
Peter Greathead concluded by saying: "Most of our lodges and chapters have achieved some level of patronage of the Festival and I hope it will stimulate other groups and individuals to follow suit and help to bring the Festival to a successful conclusion".