North Fylde Freemasons from Fleetwood and Cleveleys handed over 190 carrier bags bulging with 4,000 items of foodstuffs and toiletries to their partner organisation Fleetwood Together. The carrier bags were bound for less fortunate families in need of assistance in Wyre, helping in Fleetwood, Thornton-Cleveleys Poulton and Over Wyre areas with a concerted effort held at Cleveleys Masonic Hall.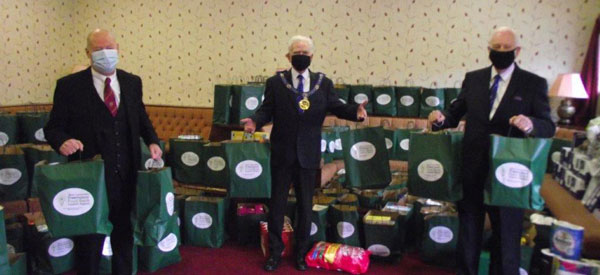 A further donation day is planned and there are even more resources available of £2,000 to purchase food and other items when it is necessary.
The North Fylde Group Masons were supported by members of the Park Club, who also meet at Cleveleys Masonic Hall in West Drive, when they heard of the big push being undertaken and the members of the Park Club also donated to the West Lancs Food Bank Appeal.
Fleetwood Together is an umbrella voluntary organisation made up from several community groups from the town including the Mustard Seed Foodbank, SVP Foodbank, West View Community Association, Men's Shed and local churches, who will transport the food parcels to Fleetwood's Marine Hall and Fleetwood Trust Pantry for collection by those families in need. In some cases, the organisation will also deliver to those less able.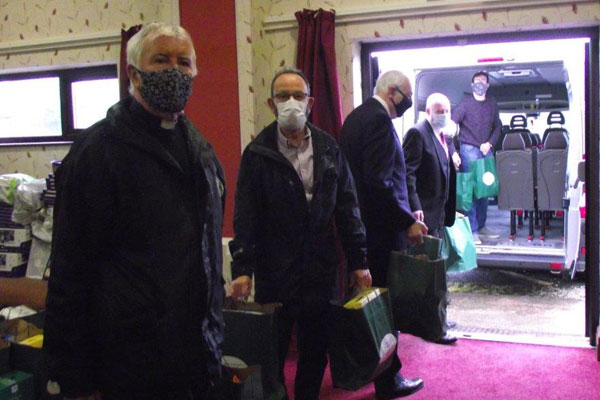 During the first lockdown Fleetwood Together served 1,200 people and today attends to the needs of almost 400 families. North Fylde Group Masons, due to the efforts of Jim Gregson the group's charity officer, were involved during the first period of lockdown when Lee Williams, the group's chef, prepared 1,000 takeaway meals at Fleetwood Masonic Hall for Fleetwood Together.
Chris Rumley of Fleetwood Together said that the numbers of people requiring their help is increasing the longer the coronavirus epidemic rages, due to more and more people becoming out of work. Fleetwood Together has many volunteers who have worked tirelessly since the first lockdown packaging up what they term 'ambient donations' for the foodbank as well as picking up and driving the parcels to and from their two bases in Fleetwood.
Chris Rumley and Lucie Warburton, Chair of Fleetwood Together, thanked APrGM David Randerson, Peter Greathead the North Fylde Group Chairman and his vice chairman John Cross and treasurer Mike Brown and expressed Fleetwood Together's gratitude to the many members of the group who had donated so generously for their kindness to others.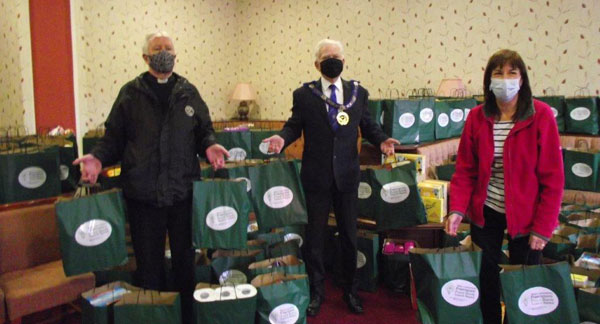 The Masonic Food Bank Support Appeal is a united effort of the Province of West Lancashire to help those needy and less fortunate in the run-up to Christmas with the various Masonic groups in the province joining forces in their local areas in a dedicated drive to provide food, toiletries and other items for their local community's foodbanks.
Assistant Provincial Grand Master David Randerson described the scene which he witnessed at Cleveleys as 'tremendous' as he oversaw the handover to Fleetwood Together's Lucie Warburton and her team of volunteers. He reported that similar events throughout his area of the Fylde as well as throughout West Lancashire were taking place in an area stretching as far afield as from Barrow to Liverpool and that it was a wonderful achievement by all concerned and that everyone concerned should feel very proud.
Chris Rumley and Lucie Warburton thanked David Randerson, Peter Greathead and John Cross and expressed her organisation's gratitude and to pass on their thanks on behalf of all the eventual recipients of the members of North Fylde generosity.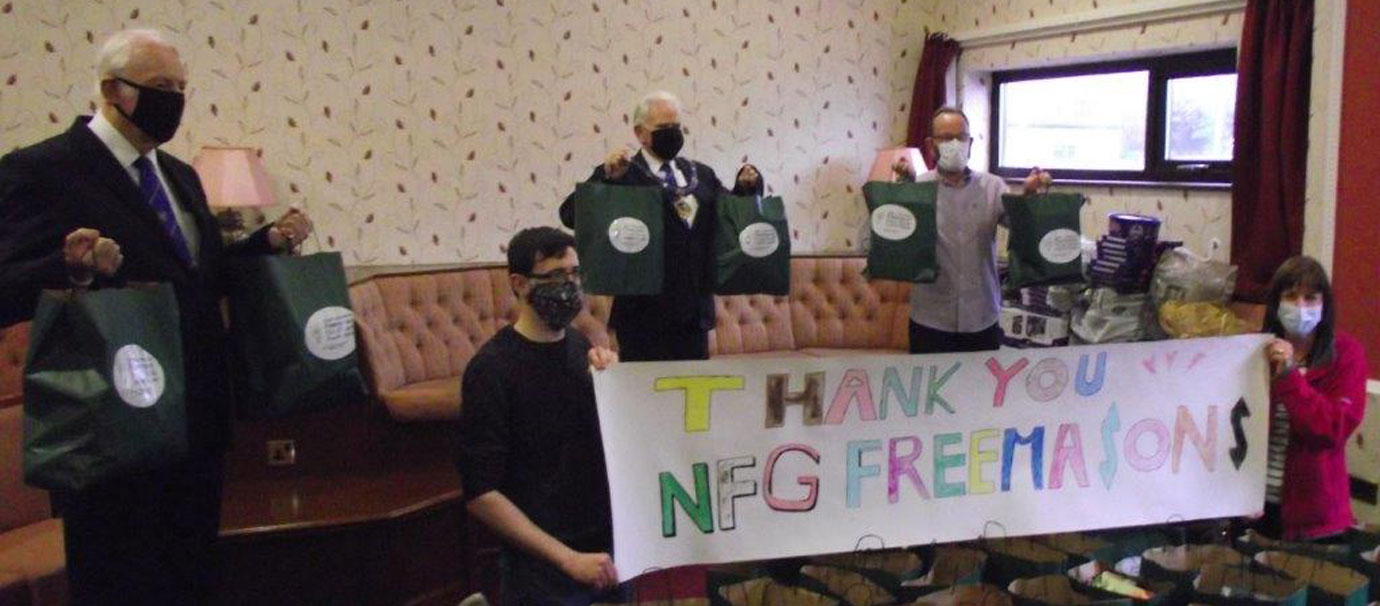 Article by: Bob Boal.