There was a lot of activity immediately before the start of the installation at Peace Lodge No 2269 with members and guests not being able to attend.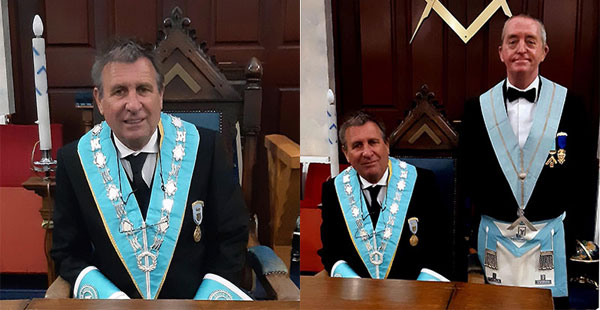 The main reason for lack of attendance was due to either positive COVID lateral flow tests and/or experiencing symptoms. It was a director of ceremonies' nightmare! As always within the Westhoughton lodges however there were many visiting brethren willing to step in at a moment's notice.
The representative of the Provincial Grand Master was Andy Wiltshire who was accompanied by four acting Provincial grand officers, Jayson Jackson, David Sherlicker, Philip Johnson, and Tony Fletcher. Also in attendance were the previous Provincial senior and junior grand wardens of the Province David Edwards and Paul Storrar who both took an active part in the ceremony in their respective offices as installing senior and junior wardens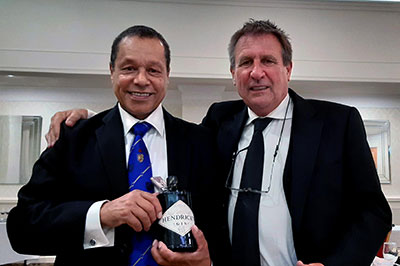 In all, over 30 members and their guests attended the ceremony which was nothing short of excellent. All the installing officers were very good in their respective offices and the real star of the evening was the installing master Ian Moss who delivered a flawless installation ritual from start to finish, all delivered in a most heartfelt and sincere manner. It was made all the more incredible by the fact that Ian was the 'stand in' installing master as Keith Knowles, the outgoing master, was unable to attend.
The incoming master John Gibbons was by his own admission 'very rusty' as he had not attended lodge for some considerable time (even before the pandemic) and it was 21 years since he was last in the chair of Peace Lodge. Nevertheless, he got through it, with some help from the director of ceremonies, all of which prompted one or two light-hearted and amusing moments in the ceremony.
A highlight of the ceremony was the presentation of several cheques amounting to £1,570 for Masonic and non-Masonic charities.
The festive board was a most enjoyable affair with a very friendly and relaxed feeling throughout with both Andy Wiltshire and John Gibbons responding to the toasts to their health in a most sincere and thankful manner. It is true to say that a good time was had by all present.
Overall, the ceremony and the festive board were a well-balanced mix of the formal ceremonial proceedings of an installation, with the relaxed and sometimes amusing manner in which it was conducted.