There are two new faces in Chorley and Leyland Group, Garry Hacking and Adam Dennett. They have been appointed as Chorley and Leyland Group Charity Steward and his deputy.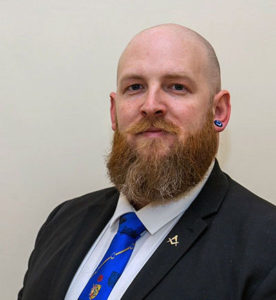 Garry Hacking, the group's new charity steward, joined Freemasonry in September 2015 and is a member of Greenhill Lodge No 6260. He says that Greenhill Lodge is a very relaxed lodge with some fantastic members. When Garry first joined Greenhill Lodge, it was on the cusp of folding but through a yearly candidate, they have been lucky enough to now have a floor full of light blues. He reports that the senior members are very supportive and helpful and the junior members enthusiastic. When they are all together it's a lot of fun. Another highlight for Garry is the fact that Greenhill Lodge has a lot of American football fans, so it's great for him to sit with like-minded people and talk about something he has been passionate about since his teenage years.
Since he was about 14, Garry has been interested in Freemasonry after watching a movie called 'National Treasure' in which Nicholas Cage attempted to find the lost treasure of the Freemasons. Sadly, he couldn't join at 14 and therefore forgot about it. He was on a night shift at Wigan Intensive Care Unit (ICU) and was explaining to a colleague how he had a dinner suit with no use for it, and she suggested joining the Freemasons which then sparked the curiosity of his inner 14-year-old. At the time he lived in Bury and started making enquiries there. It didn't feel quite right however but then he met with Peter Horgan at Westhoughton and it felt like the place for him, and even more so when he met the brethren of Greenhill Lodge.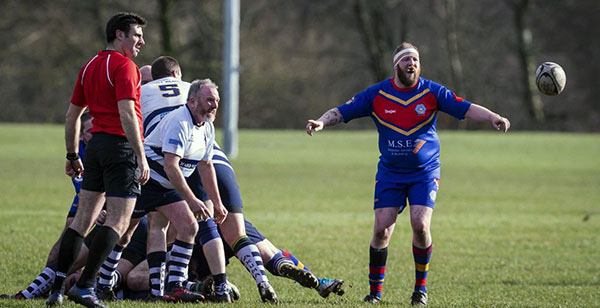 When asked what he enjoyed about Freemasonry, Garry replied that for him it was always about making friends. Moving away from his home town and working unsocial hours left him feeling very lonely in his personal life. Working as a nurse was a great help as there was always the dark humour to enjoy when dealing with life and death on ICU, but sometimes he felt he needed to bond with other blokes. But making friends as an adult man isn't easy – Freemasonry provided this and Greenhill Lodge became his family.
He says that he has always been exposed to charity throughout his life. His mum was a single parent to him and his brother who had severe autism in the early 90's, which back then was just labelled a 'bad, poorly disciplined child'. Sadly, this left his mum isolated and alone. With various special needs charities and groups in Bury however his mum was able to start connecting with others and didn't feel so isolated. This set the standard for him to recognise that active involvement in social charities is the way forward, especially following the pandemic.
Through his Masonic career, he hasn't always enjoyed just dining and ritual. He thinks it's important to have other interests and to take the initiative to make something of one's Masonry. As he says: "You pay enough to be a member, why not." This has led him to join the Widows Sons Masonic Bikers Association in 2021, but prior to that he co-founded and ran the West Lancashire Freemasons RFC, alongside another brother from Greenhill Lodge, Craig Horrigan. It has been the best part of his Masonic career because he gets to burn off some calories and meet brethren from all parts of the Province that he would never have met otherwise. Shedding blood, sweat and tears with them has only strengthened that Masonic bond.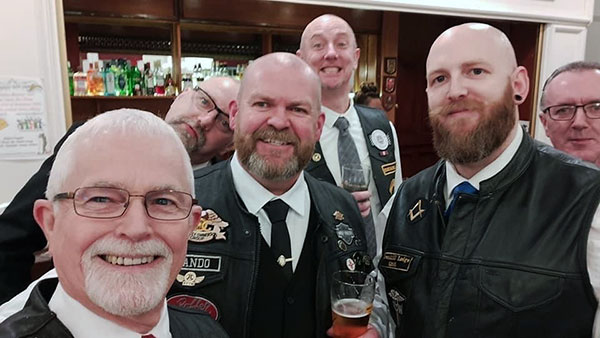 He believes the social side of Freemasonry is his favourite, due to the Masonic activities you can be involved in outside the lodge. It's his strong belief that there should be a Provincial team for lots of different sports as it helps brethren to reach others interested in those sports and shows Freemasonry's fun side. He is also a member of the Bikers Chapter No 1380 in Bryn at which, thanks to a dispensation, they wear biker gear as well as Royal Arch regalia, making ceremonies even more colourful.
Outside of the lodge, Garry has been married since 2017 to Katie who he met on ICU at Wigan. They have two children, Pollyanna, his eight year old step daughter and his son Reggie who is three years old and who has just been diagnosed with autism, but is very happy and loves spending time with mum and dad, especially if it involves getting wet.
Garry is a trainee Advance Clinical Practitioner in Acute Medicine at North Manchester Hospital. The role is that of an experienced healthcare professional working in an extended scope of practice closely aligned with what a doctor would traditionally do. Prior to this he was an ICU Nurse at Wigan, a Charge Nurse at Manchester Critical Care and a Critical Care Outreach Practitioner at Blackburn all through COVID-19.
He enjoys motorcycling and rides a BMW R Nine T. He plays guitar and bass guitar at a rubbish level, likes watching rugby league, playing rugby union and has been a Green Bay Packers fan since he started playing American football for the Bolton Bulldogs back in 2008.
Garry believes that in Masonry: "You get out what you put in, and that can be as much or as little as you want. But members must always remember that family come first." He says that he will not go visiting if he knows that he has done a lot out of the house that week with work or Masonry. His wife is his best friend and he says that she is entitled to hobbies and interests too, so doing his fair share at home is more important than any Masonic meeting.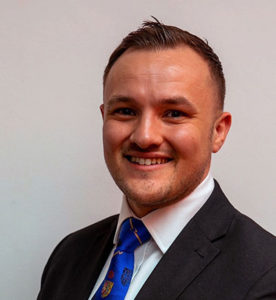 Adam Dennett, Garry's deputy, joined Carnarvon Lodge No 2376 in April 2018 and is currently their senior deacon. He is also a member of Carnarvon Chapter No 2376 and is currently on the committee of the Corinthian Club as events secretary.
His grandfather Dick Barron, who sadly passed away in 2015, was a keen Freemason and a member of Carnarvon Lodge. He made sure that when Adam was ready, he had the right contacts in Freemasonry who could become his proposer and seconder into Masonry. Adam says that it was then a delight to follow his footsteps in Craft. His reason for joining was twofold; one to be able to be part of an organisation that gives so much to the communities in which they live, with a great social purpose and secondly to be the best possible person he can be, for his family and the community he is part of.
When asked what he enjoyed about your Masonry, he replied that it had to be the people, spending time with such a diverse bunch of people with one common interest of helping others, in particular those less fortunate than themselves; meeting new people with a mutual interest in which one can have conversations at levels that is normally only possible with close friends. He went on to say that he loves ritual and really enjoys the principles and teachings contained within it. He enjoys learning a new piece and delivering it in lodge and also enjoys seeing the traditions of other lodges in the delivery of ritual. Another source of enjoyment is being involved in the lodge's charity work. He believes that charity is one of the corner stones of Freemasonry and is described in the ritual as the cement of a lodge and the common ground and purpose between each and every Freemason across the globe. Masonry is a hobby and interest and it has added colour to his life. "I really enjoy it", he says.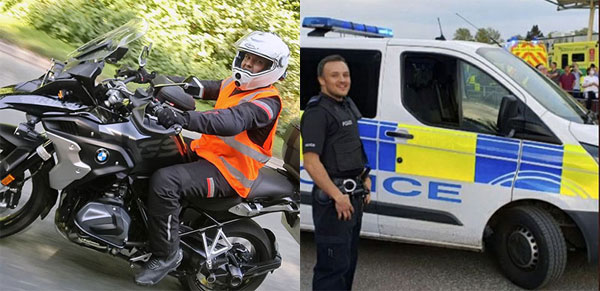 Outside of Freemasonry, Adam lives with his girlfriend Liz and they are quickly approaching their one-year anniversary, alongside their pets Stan the miniature dachshund and Pea the cat! He is the managing director of a pharmacy software organisation. Alongside this, he sits as a non-executive director for Progress Housing Group and a trustee of North West Blood Bikes. In his spare time he volunteers as a special constable for Lancashire Police, he does lighting operating for concerts and outdoor events alongside some event management, and is also a keen motorcyclist.
When Adam learnt of his appointment, he said he was very surprised and so grateful at the same time. Having being the lodge charity officer for only a short time he didn't think that he would make the shortlist and really appreciates the group executive for placing their trust and confidence in him.
At 29 years of age, he considers himself one of the younger brethren. His message to younger Masons is: "Enjoy it, you get out of masonry what you put in. You can sometimes come across negativity in Freemasonry and it doesn't have to be that way, so speak and reach out and surround yourselves with the positive ones."