Mike Goodman was installed into the chair of Rivington Lodge No 8013 after a two and a half year wait.  The lodge was granted a dispensation to hold the installation on the 2nd Monday of October, instead of the regular date of the 2nd Monday of April.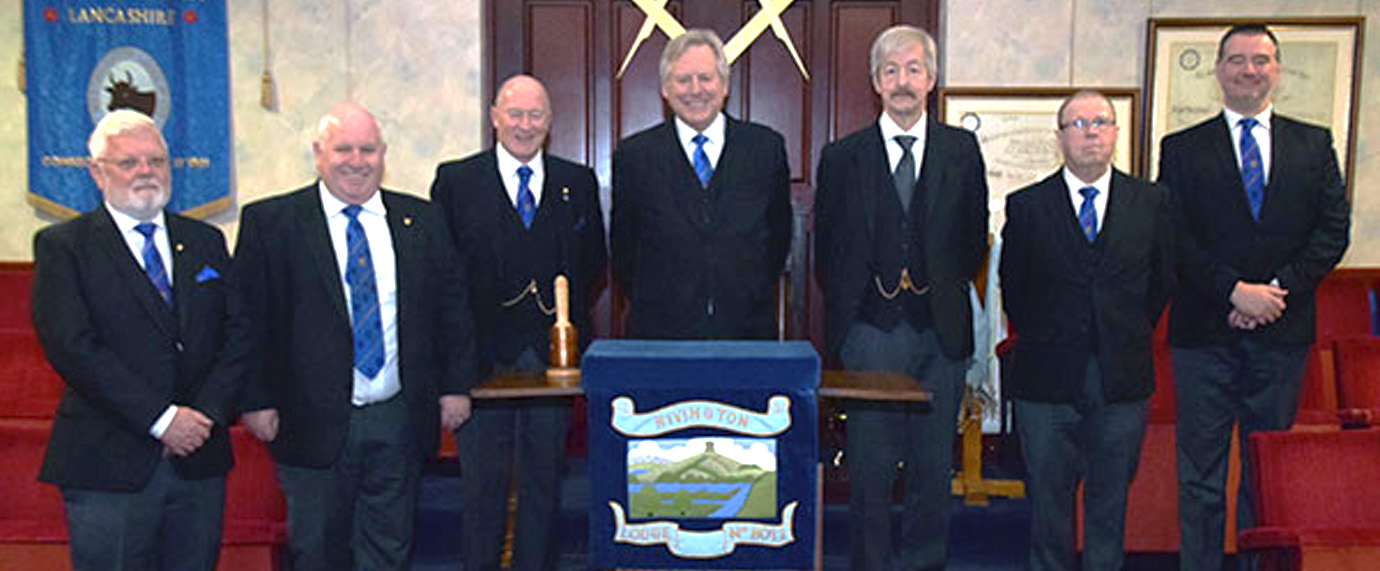 Mike was initiated into Kinship Lodge No 6667 in East Lancashire, where he has been the master three times. He has been the director of ceremonies of Shofar Lodge No 7441 for the last four years and has taken the chair in St John's Chapter No 348. He is also a founder member of Encore Lodge. Mike is well known for always being keen to step in at short notice to fill any position to help out – so Goodman by name and a good man by nature.
The installation was Mike's second time in the chair of Rivington Lodge and he will have a busy time hosting a variety of ceremonies, from an initiation to a third degree, which the members are sure he will deliver with feeling and be word perfect.
The lodge was honoured with the presence of Stephen Gregory who represented the Provincial Grand Master tony Harrison. He was accompanied by Ken Shaw and Chairman of the Chorley and Leyland Group Peter Allen.

The installation was a great occasion in which members particularly enjoyed meeting their brothers after a long time of lockdown. Members commented after that it was a delightful ceremony delivered with passion and detail, especially from the junior members.
The first degree tools were presented by Shaun Blainscough in a truly heartfelt way, particularly as he is the newest member and it was his first installation. Not to be out done, the second and third degree tools by Garry Longthorn were delivered in the same heartfelt way.
The festive board was also a great success with it being the first for nearly two years and everyone had an excellent time.