The COVID-19 pandemic has affected many people in many ways. Healthcare workers the world over suffered losses to their numbers through the virus. Large numbers suffered psychologically from the impact of the difficult circumstances that they had to witness, both inside and outside the walls of our hospitals and care homes.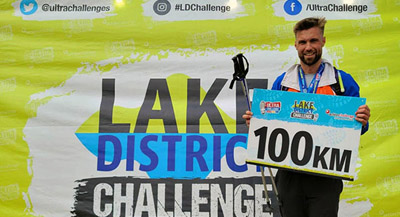 It can't have been easy to bear the weight of it all. Sadly, it was the case of Leanne Brockbank, sister of Mike Brockbank from Greenhill Lodge No 6260, who was particularly severely affected. Mike says she was a proud nurse in the NHS, but it all became too much. Unfortunately, her underlying problems only got worse throughout the pandemic and in isolation.
Eventually, due to severe liver damage, Leanne went in to multi-organ failure and lost her life. Mike describes his sister as one of a kind and in her memory, and in true Masonic fashion, he wanted to raise some money for the British Liver Trust.
Mike's chosen way to honour his sister was to take part in the Ultra Lake District Challenge. This entailed a continuous walk of 100km around the region. Before the event Mike, along with friends, family and his Masonic connections, managed to raise around £600 – a fantastic sum considering he had yet to set off.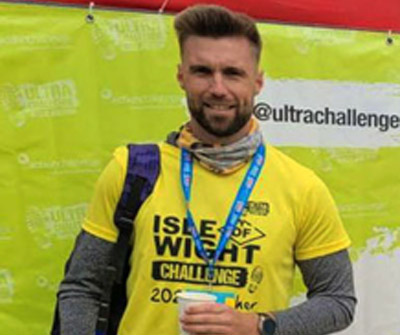 On 11 June, at nine o'clock in the morning, he set off from the South Lakes retail park in Kendal and headed north alongside the River Sprint and then east where he reached Ambleside at around three o'clock in the afternoon.
At 10pm, and Mike 60km into his ordeal, with the help of brethren from Greenhill Lodge they pushed Mike's 'Just Giving' page a little more which took the donations to £700. Whilst most of us were in bed, Mike pushed on all through the night and once we woke up the next day, messages from Mike said he was at the 85km point and still going strong.
At 10:30am, 25 hours after he began the walk, Mike was finished and, in that time, the charitable donations he received had reached £830. Mike's final text to his Greenhill Lodge brothers was that of gratitude for their support, encouragement, and to let them know he was off for a well-earned sleep!
Mike says that he is proud to have raised such a significant sum; thanks those who had donated and had helped him honour his wonderful sister who he misses so much. He hopes his efforts will go some way in helping other families, so that they don't have to go through what he has.