With the COVID-19 vaccination programme now in full swing, many of our members have been receiving their jabs. A notable recent recipient was Deputy Provincial Grand Master Philip Gunning, who was invited to attend the Leyland Vaccination Centre. Philip was both surprised and delighted to be checked in for the "small scratch" by a fellow brother Mick Woods of Cuerden Lodge No 6018.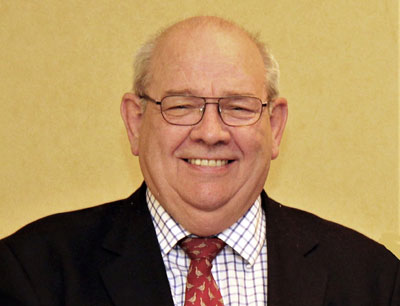 Mick, who has been charity steward of his lodge for the last 10 years, told us how he came to be involved with volunteering for the vaccination programme.
"Since retiring from the Fire Service in 2003 I have never felt that I could just put my feet up. I have to be doing something. After leaving the Fire Service I worked for the out of hours GP service for 13 years and retired again in 2016.
I then turned my hand to teaching shooting and became a qualified instructor, so as you can see, I'm not the sort of person to just sit down and do nothing.
When the pandemic started and we went into lockdown for the second time I was climbing the walls as most of the things I loved doing were on hold.
It was at this point I decided to do some volunteering, first as an NHS responder, calling people and checking if they needed any help in the way of shopping or picking up prescriptions. It seemed only natural to offer my services to the NHS again when the COVID-19 vaccination programme was launched. I contacted one of the GPs I had worked with, Dr Ahmad from Croston, and offered to do whatever was needed to help at the vaccination centre.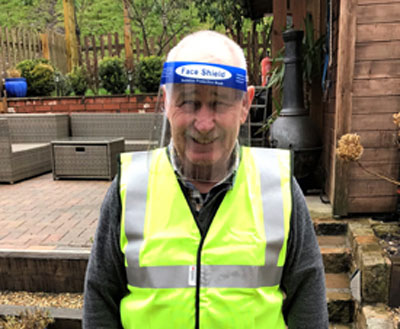 So, I now do a couple of days at Ribble House in Leyland, ushering people to the injection pods. The doctors, nurses and practice managers, as well as staff from the doctors' surgeries in Leyland, Eccelston and Croston, have done an amazing job in the running of the centre.
It is very satisfying seeing people with a glimmer of hope of getting the vaccination and some light at the end of the tunnel. However, I also know that this programme is going to take a lot of time and commitment, therefore, we all need to stay focused on helping to reduce the spread of the virus in whatever way we can."
Mick is just one of many Freemasons around the Province who are selflessly giving their time and effort to help the NHS in the mammoth undertaking of helping to keep us all safe and we thank them all.