To most of us the sound of children playing is perfectly natural. Interaction with others is a part of growing up and is one of the happiest sounds that we can experience.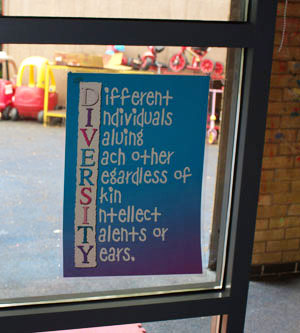 Sometimes children miss out on play and happiness due to circumstances beyond their control. Centre 56 is a charity based in the heart of North Liverpool whose staff works tirelessly to provide childcare, information and support for women and children who have suffered or are at risk of domestic abuse or a crisis situation.
Colin Rowling and Mark Mathews, representatives for the Masonic Charitable Foundation, made a visit to Centre 56 to inform them that they had been chosen to receive a donation from the Freemasons totalling £15,000 over the next three years to assist with running costs. Both Colin and Mark gave a short presentation about West Lancashire Freemasons to which General Manager Clare Essame and Pat Roberts (Childcare and after school manager) were surprised when they learned about our charitable work in the community.
Obviously delighted with the news, Clare explained how much Centre 56 appreciated the generosity of the Freemasons as it made life a little less worrying and would mean that the 'behind the scenes' work such as cleaning, decoration and the general day to day running of the operation continued, ensuring the staff of Centre 56 could maintain their dedicated service to the women and children who rely upon the charity.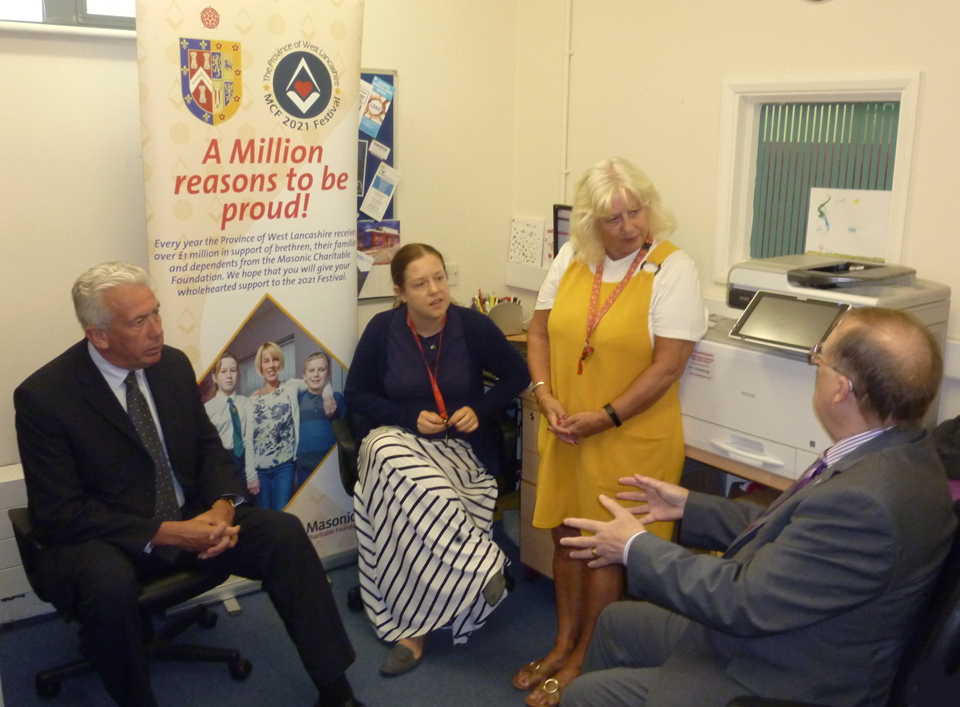 Afterwards Clare and Pat took Colin and Mark on a brief tour of the building whilst the children were outside, hard at work playing and enjoying the bright morning sunshine.