Brethren and guests gathered at the Adelphi Hotel in Liverpool for a unique and very enjoyable meeting of Liverpool Mercantile Lodge No 4319. After a welcoming drinks reception, director of ceremonies Paul Shephard asked all present to enter the lodge.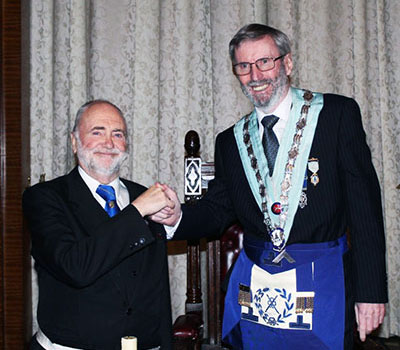 Paul then immediately swapped roles and assumed the office of senior warden, with Malcolm Hodgson standing in as both immediate past master and director of ceremonies. Master of the lodge David Hilliard proceeded to open the lodge in fine form and announced that the business of the evening was to be a demonstration of the first degree ceremony.
Visitor to the lodge David Berrington graciously stepped forward and stated that he would be willing to be the candidate for the evening's demonstration. Junior deacon Michael Wolff, assisted by senior deacon Samuel Robinson, conducted David throughout the ceremony of an entered apprentice.
David Hilliard conducted the ceremony and obligation of an entered apprentice with flair and expertly demonstrated a command of ritual which can only be described as superb; Michael Jones and Paul Shephard, junior and senior wardens respectively, also performing their parts in the demonstration with equal skill.
Assistant steward Jack Howe orated the working tools of an entered apprentice with confidence. Dylan Thomas Roberts, an entered apprentice himself, only having been recently initiated, then delivered a part of a lecture 'An explanation of the preparation for a candidate for initiation' – it was impressive indeed.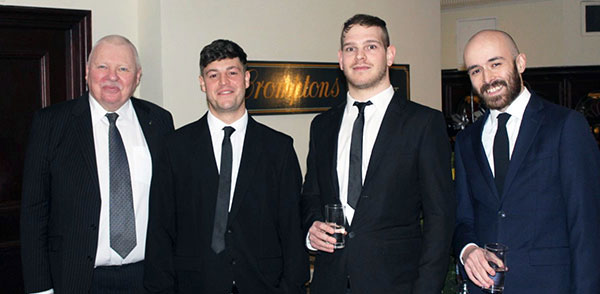 Malcolm Hodgson then took up the mantle and explained to the brethren the symbolism and meanings behind many of the facets of an initiation ceremony, continuing and concluding the demonstration; brethren and visitors alike commenting that they had not observed this before and how excellent and unique it was to see this demonstrated so well.
The business of the lodge concluded, all retired to the festive board to celebrate and welcome their 'new brother' David Berrington. At the festive board Paul Shephard gave a very humorous toast to the health of their new brother David. In response, David said it had been an honour to be allowed to be a candidate and that it brought home to him how special the occasion had been when he himself had been first initiated into Freemasonry. All present rose and sang the 'entered apprentice' song in tribute to David.
The lodge banner of Liverpool Mercantile Lodge has embroidered upon it the Nelson monument. It is the only Nelson monument funded by public donations and fitting that the inscription reads: 'England expects every man to do his duty'. The brethren of Mercantile Lodge have certainly done their duty and it will be a special honour for their next candidate for initiation into a lodge so well prepared.