The Liverpool Group Masters and First Principal Dinner is a biannual event which allows the masters, immediate past masters, first principals and past first principals of the lodges and chapters in Liverpool to meet leading members of the Province of West Lancashire informally, and basically to enjoy themselves!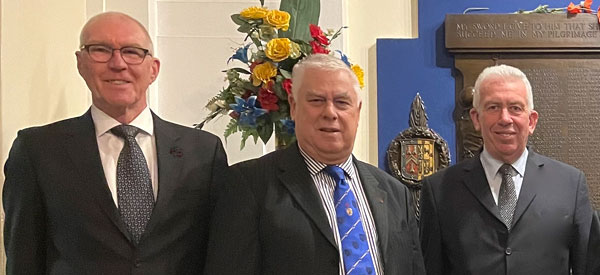 There was an air of anticipation amongst those Freemasons who gathered at the Liverpool Masonic Hall on Hope Street for this was the first such meeting since 2019 due to the COVID pandemic.
The Liverpool Group Chairman Dave Johnson, was pleased to welcome the Provincial Grand Master, Mark Matthews who attended with Assistant Provincial Grand Master John James, Assistant to the Provincial Grand Principals Ian Sanderson, Provincial Grand Secretary Peter Taylor and other senior members from the Province, including the Provincial Senior Grand Warden and Provincial Junior Grand Warden for 2022/2023, Chris Taylor and Sylvester During respectively.
Over coffee, tea and biscuits, Mark Matthews and the members of the Province mingled with the brethren and companions. Questions were raised about the future of Freemasonry, and these were responded to in an open and informal manner.
At the festive board, it was pleasing to see the Banqueting Suite full of 67 brethren and companions enjoying each other's company and the fantastic food.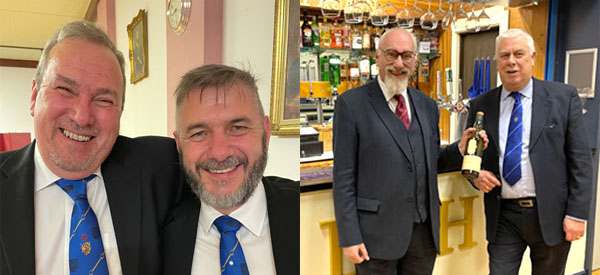 During the official toasts, Neil Francis, Liverpool Group Craft Secretary, proposed the toast to the health of the Provincial Grand Master. Mark Matthews responded by saying they had first met 40 years ago and neither of them had changed one bit!
The Provincial Grand Junior Warden Sylvester During proposed a toast to the Liverpool Group. He mentioned that the Liverpool Group was 'Freemasonry at the heart of the city' and the group hosted prestigious and old lodges and chapters and in particular he named Merchants' Lodge No 241 and Saint John of Jerusalem Chapter No 203
Dave Johnson responded by thanking Sylvester for the toast and he then thanked the Provincial Grand Master, the other distinguished guests and brethren and companions for attending the dinner. He added that it had been a delightful and convivial evening and judging by the subsequent applause that was agreed unanimously by everyone present!