Following an appeal from Denis Martindale of Asshaw Lodge No 6849 for donations to support his niece Charlotte Mack and her colleagues at Wigan Scrub Hub, 1,000s of items of personal protective equipment (PPE) have been manufactured and donated, free of charge.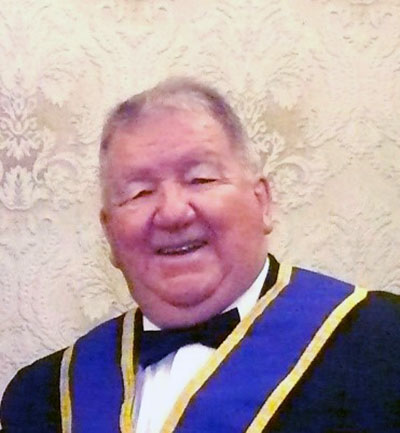 The PPE was then distributed to support the NHS and other healthcare facilities in our area during the COVID-19 crisis. Wigan Scrub Hub is an organisation of volunteers who are part of the larger national organisation 'Love for Scrubs UK' which is executing a similar role nationally by recruiting volunteer seamstresses to carry out this extremely critical work.
The scrubs, including a laundry bag, cost £8 each to produce; this is just the material cost as the labour, equipment and transport are all provided by volunteer seamstresses and other helpers. To finance the enterprise they set up a web-based system for donations by opening a GoFundMe page and then canvassed businesses and other agencies to make donations to help support this worthwhile project.
Denis stated: "After talking to Charlotte, I issued an appeal to the Masonic fraternity for help and I am proud to report that this received an immediate response with individual members and lodges making contributions totalling in the order of £1,750. As a team, Wigan Scrub Hub have completed a grand total of 1,900 sets, 969 bags and 426 hats; an incredible total and effort, all from a team of dedicated volunteers supported by their local community.
The monies donated have all been used to procure the materials necessary and, now that the work is completed, any residual monies will be donated directly to the Wrightington, Wigan and Leigh NHS trust.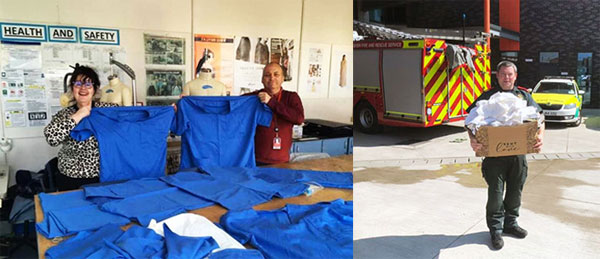 Denis has been asked by his niece Charlotte Mack to issue a big thank you to all the lodges and brethren for their donations in support of the Wigan Scrub Hub. I thank you all for your support of such a worthwhile and magnificent effort."
Wigan Scrub Hub posted on Facebook that 23 May marked the last day as Wigan Scrub Hub! They had received all their scrubs back and completed all their orders, with several left-over sets being donated directly to the Wrightington, Wigan and Leigh NHS trust.
£750, money left over from their GoFundMe page, has been donated directly to the Wrightington, Wigan and Leigh NHS trust via their 'three wishes' just giving campaign. They added: "We cannot thank everyone enough for the time, effort and support each one of you has given to the Wigan Scrub Hub. Hopefully when lockdown is fully lifted, we can all meet up for a Wigan Scrub Hub drink!"