A rare document that was unearthed in Blackpool has been unveiled by the Provincial Grand Master Tony Harrison while attending the installation meeting of Blackpool Temperance Lodge No 5303.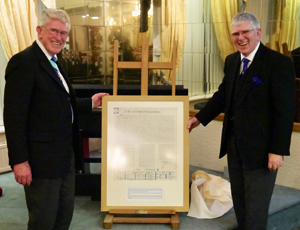 Dating to 22 December 1823, the document is a declaration of separation from United Grand Lodge of England and the resurrection of the Grand Lodge of Free and Accepted Masons of England according to the Old Constitutions, generally referred to as the 'Antients', a grand lodge that had merged with the 'Moderns' 10 years previously to form the United Grand Lodge of England (UGLE).
The declaration was signed by 26 Masons from five lodges in and around Liverpool. Known as the 'Liverpool Rebellion', the declaration of separation from UGLE culminated in the formation of the Grand Lodge at Wigan and was, in its day, a highly controversial and disruptive episode in the history of the Province of Lancashire, resulting in the Province being divided into the Western and Eastern Divisions, renamed in 1960 to the Province of West Lancashire and the Province of East Lancashire.
The document bares the signatures of the 26 Masons expelled from UGLE and the names of the five lodges inculcated in the rebellion. Indeed, one of the five lodges, the Lodge of Sincerity No 486 was also expelled. Four of the lodges had returned to UGLE by 1866 but the last one, now Sincerity Lodge No 3677, did not return until 1913 and is the only remaining 'rebellion lodge', its number having been changed from 486 to 3677 on its readmission to UGLE in 1913.
Curator of the Museum of Freemasonry in Blackpool and WM of Blackpool Temperance Lodge No 5303 Martyn Jones, described the discovery as "one of the most significant documents in the history of the Province of West Lancashire. For years it has been buried unidentified amidst other artefacts and photographs and will now be displayed in a prominent position in the Masonic museum here in Blackpool."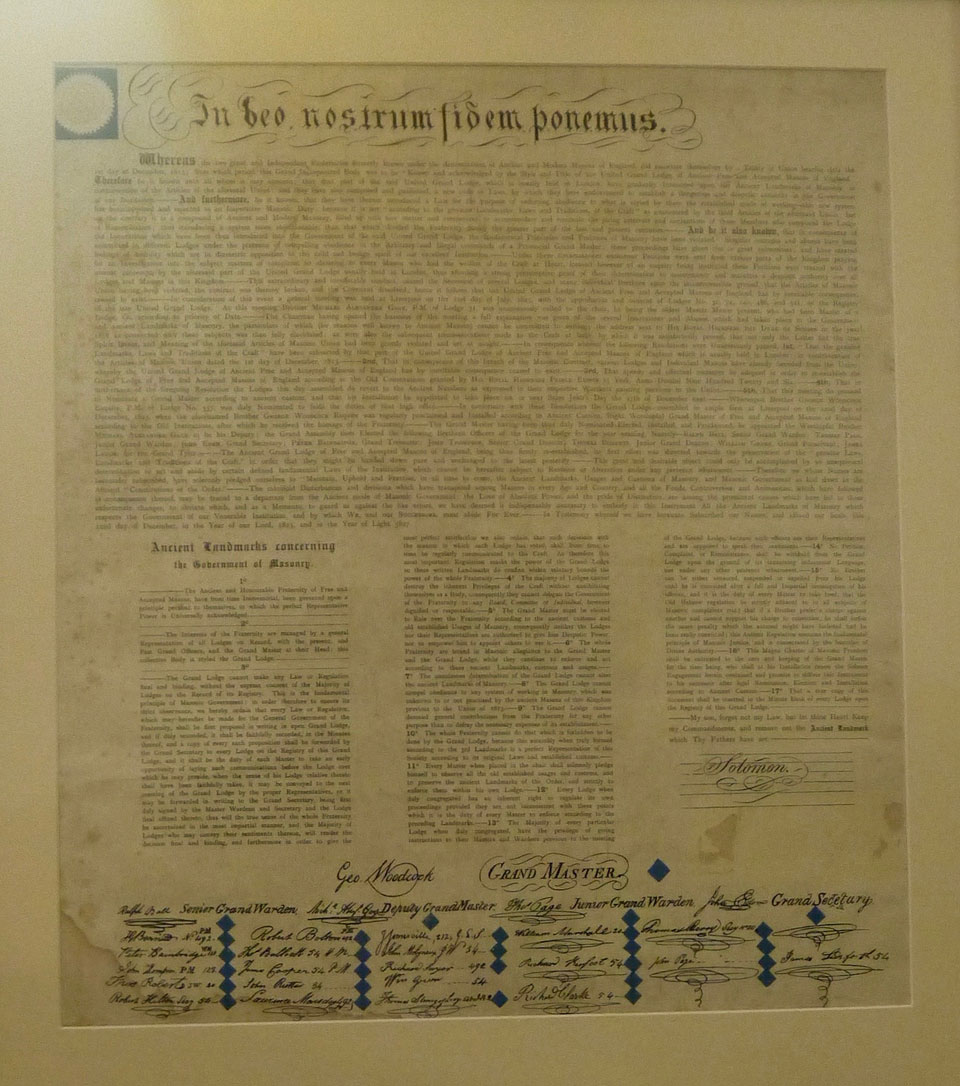 Story by Martyn Jones and photographs by Gordon Ivett.