David Dryden, WM of the Lonsdale Lodge of Installed Masters No 9422, knows that the support of the community to a local hospice, in this case St Mary's Hospice in Ulverston, is highly valued and enables the hospice to continue providing fantastic support to their patients and families.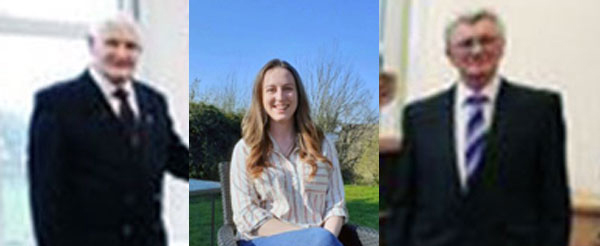 David, his officers and the members of Lonsdale Lodge, felt that due to COVID-19, the hospice, like many other charities throughout the county would be struggling financially, as the fund-raising opportunities had slowed dramatically.
Behind the beautiful serene gardens and majestic building in Ulverston, lies a superb dedicated team of professional staff and willing volunteers. The cost of running such a hospice for patients, whether at home or as an in-patient; supporting their families with respite care or spiritual care, all comes at a huge cost – approximately £7,000 a day.
The £1,000 donation from the lodge therefore was very gratefully received. Becky Brown, area fundraiser for St Mary's Hospice thanked the lodge members by saying "Such a kind donation, it really does mean so much to us at the moment."