What are the funds used for?
It is 160 years since 'The House in the Garden', at 22 Hope Street, was purchased by Liverpool Freemasons to provide a central venue for the lodges to meet. Lodges meeting at that time were previously assembling at various locations throughout the city. Over the years the hall has been rebuilt and extended to accommodate an increased number of members and now stands proudly as the Grade II listed building that is owned by its members.
Just like any building, the hall suffers from the effects of weathering and wear and requires constant maintenance. For this purpose, a fund was established and donations received are to be used only towards the upkeep of the hall. This retains the hall in good condition for the comfort of its members and as a legacy for future Freemasons in the city. While several lodges, chapters and individual members have been making regular donations to the fund, the generosity of all the members is called upon to assist with financial support. Those who would like to support the fund, can do so with a monthly standing order payment. All arrangements will remain confidential. A direct debit form is available to downloaded from here: BankDD
The hall committee  encourage members to join the fund committee, even if it's only to channel news to your lodges and chapters.
Contact can be made through the secretary who will also be happy to process completed bank direct debit forms. Contact B.J Moran by email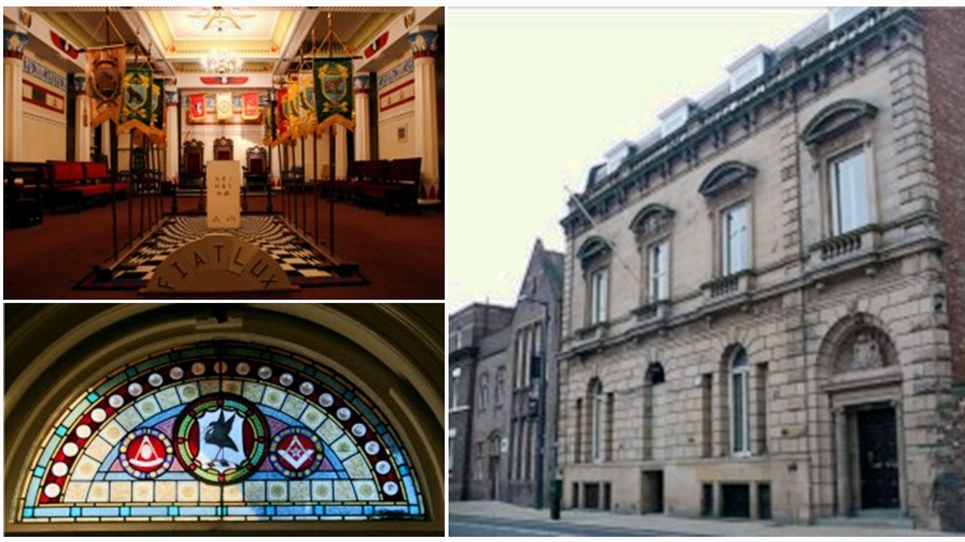 Wear your
Stewards
Jewel
with Pride