Thanks and appreciation must go to the West Lancashire Freemasons' Charity (WLFC) and its chief executive Steve Kayne for the prompt assistance to various community groups within the Liverpool region.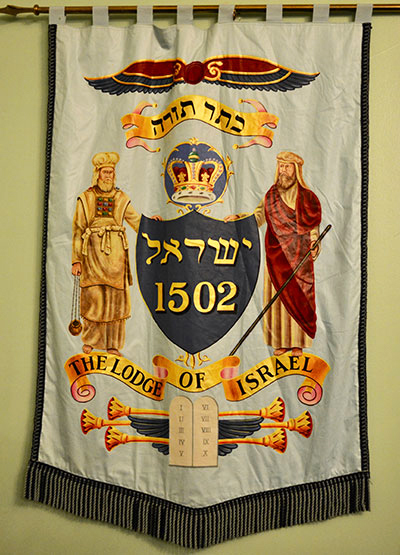 After receiving requests coming through to Tom Walsh of Blenheim Lodge No 7519 the WLFC was able to award grants to four registered charities within Tom's neighbourhood, each for £250. The awards went to St Leonard's Youth and Community Centre, 60 Peel Road, Bootle; the Crossing Point, Jubilee Drive, Kensington; the Venus Centre, 215 Linacre Lane, Bootle and Sefton Women and Children's Aid (SWACA), 166 Knowsley Road, Bootle. All of these small, local good causes are providing support and care within the Bootle community of Liverpool during the lockdown
On a request and recommendation from George Christie of Blenheim Lodge, a grant of £2,500 was awarded to The Community Kitchen, Sefton, Liverpool, to assist with the provision of hot food, including home deliveries, during the lockdown.
Likewise, for Paul Robinson of Everton Lodge No 823, whose request was on behalf of the Trinity Church within Breckfield and North Everton Community Centre, also to assist with provision and delivery of food, medicines and clothing within the Everton neighbourhood of Liverpool during the lockdown.
All of the above organisations are run by volunteers, are completely self-financing and are non-Masonic. Many lodges within the Liverpool Group have made private donations to the non-Masonic causes throughout the present coronavirus pandemic, with one lodge giving permission for news of their latest donations to be shared on the website. This is the Lodge of Israel No 1502, who have recently distributed £30,000, divided amongst 14 local recipients.
The local recipients are, in alphabetical order; Allerton Scout Group;  Elite Children's Ju-Jitsu Club; Five Children and Families Trust based in Speke; Friends of Heathlands Care Home; LIPA primary school; Little Acting Theatre Group; Merseyside Asbestos Support Group; Merseyside Jewish Community Care; North West Charity Singers; Palmerston Special Needs School; Saint James Pre-School; Sefton Park Community Day Centre; South Liverpool Domestic Abuse Centre and South Liverpool Food Bank.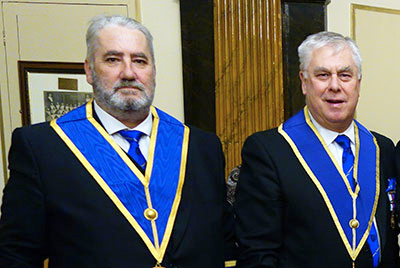 Speaking on this, Chairman of the Liverpool Group David Johnson had this to say: "These donations have been made from grants generously provided by WLFC, under their own COVID-19 initiative. In addition, the brethren of the Lodge of Israel have donated an incredible amount of £30,000 to good causes in the last month from their own lodge funds. I am delighted, and very proud, of these amounts and remain grateful for the sterling efforts made by the brethren involved.
I would particularly like to express my sincere gratitude to Steve Kayne, CEO of WLFC for his prompt, unswerving support and advice in this process. I hope this enables you to bring cheering news to the brethren across our Province and highlights the good work done behind the scenes by Freemasons, not just in the Liverpool Group but across the Province in general, during this very difficult time."