We are all too aware of the disruptions to life caused by the coronavirus pandemic which has had a devastating effect on very many families. It has resulted in a curtailment of all our social and family events for some time now and as yet shows no sign of abating soon.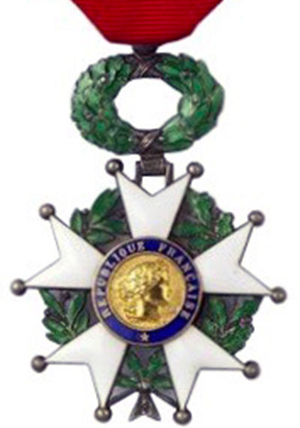 This has hit all members of society including those involved with Freemasonry. Les Chadwick of Merchants' Lodge No 241 in Liverpool is now numbered amongst those who have achieved a significant milestone, yet has had to delay his celebration that he hoped to share with others.
Les Chadwick would have celebrated 60 years in Freemasonry since being initiated into the Duke of Edinburgh Lodge No 1182 at Liverpool. From there he later became a joining member of Forest of Fulwood Lodge No 6388. With the closure of Duke of Edinburgh Lodge, Les moved to Sceptre Lodge No 4341 which was part of the Fifth Liverpool Group. In 2003 Sceptre Lodge amalgamated along with Prince Arthur Lodge No 1570 into Merchants' Lodge No 241.
Les was awarded for his service to his lodges by appointment to Past Provincial Senior Grand Deacon of West Lancashire in 1985 and promoted to Past Provincial Junior Grand Warden in 1993. Sadly, as mentioned earlier, due to the present COVID-19 situation, the brethren are unable to be with Les to congratulate him on his wonderful attainment in Freemasonry and receive his certificate from the Provincial Grand Master acclaiming his magnificent achievement.
Les was born in Anfield and on leaving school started work as a young man in a wholesale paper merchants company in Liverpool. He witnessed the Liverpool Blitz and on attaining his majority at 18 years old, he enlisted into the 'Colours' and following his training at Carlisle, he joined the Royal Scots Fusiliers. Les was one of those involved in the Normandy landings on 'D Day + 1' as part of XXX Corps, fighting with his comrades through France, Belgium and into Holland.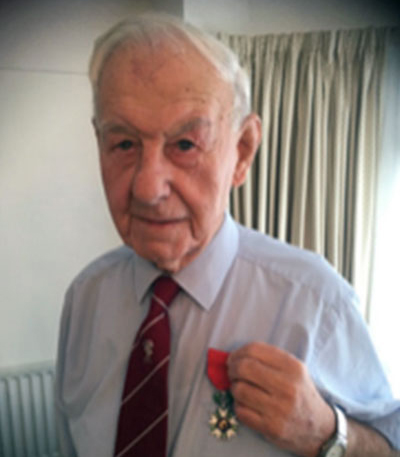 In September 1944 he observed with XXX Corps, Operation Market Garden whilst waiting for the bridges to be secured. When the war ended Les was in north Holland and continued his service in Germany, before returning home 12 months later.
In December 2015, the President of the Republic of France awarded Les the country's highest decoration of a Chevalier in the Order de la Legion d'Honneur in recognition of his acknowledged military engagement and his steadfast involvement in the liberation of France during the Second World War.
Les is today a stalwart of Merchants' Lodge and regularly attends lodge meetings, and on occasions when he is asked to fill an office he accepts with grace and enthusiasm. He is held in the highest esteem by the brethren of Merchants' Lodge and all are honoured to have him as a brother.
In due course, Merchants' Lodge members will be celebrating with Les in the lodge and at the festive board but in the meantime, the WM and brethren of Merchants' Lodge congratulate Les on achieving 60 years in Freemasonry and wish him, his wife Jean and his family continuing health and happiness in the many years to come.