A warm welcome from Jonathon Heaton to the new home for the Leigh Group.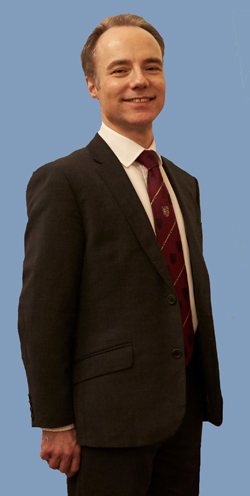 May I thank you for visiting our new home and I hope that it will be useful and informative both to Masons and non-Masons who wish to expand their interest in all aspects of Freemasonry.
Freemasonry has enjoyed strong links with Leigh for more than 290 years dating back to the founding of the first lodge to be formed, No 87, founded in 1732, which met at the Kings Arms, then on Market Street, Leigh. However, although some traditions have been upheld over the years, we are continuing to move with modern times which is clearly seen here on our new website.
The Leigh Group includes seven lodges, four chapters and other Orders which meet throughout the year in Leigh Freemasons Hall in Ellesmere Street, Leigh.
Our lodges meet once a month, up to eight times a year and have a break in the summer months. In our meetings we learn the principles Freemasonry is founded on: respect, friendship, integrity and charity and their application in daily life for the betterment of ourselves and society in general. Our meetings are followed by a good meal with our friends and guests.
Being a Mason is not restricted in terms of cost or occupation and is open to all men who are over 21 years of age, who share our moral and social values and can afford the modest annual fees. In Leigh, there are in excess of 150 men involved in Freemasonry.
A core belief of Freemasonry is charitable giving. Lodges hold socials for our enjoyment and to raise funds for national and local good causes. Last year, lodges in the Leigh Group raised over £4,000 of which over £2,000 was to non-Masonic charities, including hospices, medical research and other local and national charities.
We are lucky in Leigh to be able to hold our meetings and socials in such a well-appointed building as the Masonic hall. It provides the perfect venue for our meetings and various socials, dinners and events. The hall is available to hire for weddings, conferences, meetings and social events during the day as well as at night. It has achieved awards for its standards of hygiene and the high quality of its catering.
If you are interested in becoming a Freemason or if you would like more information, please contact our membership officer by completing an enquiry form. He will be able to answer any questions you or your partner may have about Freemasonry in general and to satisfy any reservations and concerns you may have about the ideals of Freemasonry. 
If you are already a Mason who is unattached from a lodge or if you have relocated to Leigh or its surrounding areas, we would be very pleased to welcome you to our group.
May I thank you for visiting our website and I hope that it has expanded your knowledge about our group and Freemasonry in general.
Jonathon Heaton
Group Chairman
Wear your
Stewards
Jewel
with Pride