On this page you will find the histories of the lodges in the Lancaster and District Group that have written a history of their lodge.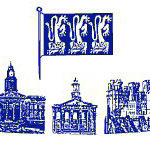 Duke of Lancaster Lodge No 1353
The lodge was consecrated on 12 July, 1871. In this year the first cable car was patented by Andrew Smith Hallidie in the USA. The Prussians won a strategic victory in the Battle of Bapaume during the Franco-Prussian War, which resulted in the proclamation of the German Empire. Click here to read the lodge history.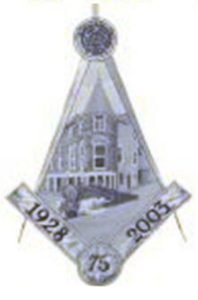 Carnforth Lodge No 4951
The lodge was consecrated on Thursday 29 March 1928. In this year the Irish Free State was created and Mickey Mouse appeared in Steamboat Willie, an animated 1928 short film produced by Walt Disney.
Click here to read the lodge history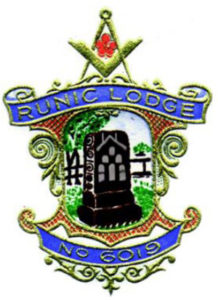 Runic Lodge No 6019
The  lodge was consecrated on Wednesday 13 December 1944. In this year Diana Ross, Jerry Springer and Michael Douglas were born and the D-DAY invasion (Operation Overlord) began on 6 June with allied forces crossing the English Channel to land in Normandy which signalled the end of the Second World War in Europe.
Click here to read the lodge history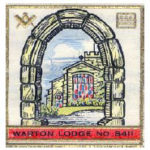 Warton Lodge No 8411
The lodge was consecrated on 19 April 1972. In this year an earthquake  lasting 20 seconds destroyed most of Bingöl, Turkey and 10,000 people were made homeless. Great Britain and Northern Ireland competed at the Olympics in Munich,  and won four gold, five silver and nine bronze medals. Click here to read the lodge history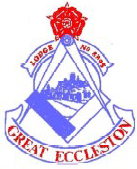 Great Eccleston Lodge No 8895
The lodge was consecrated on 9 January 1980. In this year Macaulay Culkin and Kim Kardashian were born, John Lennon was assainated and Ronald Reagan was elected as President of the USA at the start of his almost decade-long reign as the leader of the free world. Click here to read the lodge history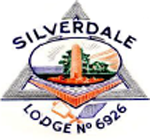 Silverdale Lodge No 6926
The lodge was consecrated on Thursday 11 May 1950. In this year The first package holiday by Horizon Holidays departed from Gatwick Airport to Corsica, the pilot episode of the Archers was broadcast on BBC Radio and fuel rationing ended. Click here to read the lodge history
Wear your
Stewards
Jewel
with Pride